Take Control of Your High Blood Pressure
Blood pressure is a measure of how hard the blood pushes against the walls of your arteries as it moves through your body. It's normal for blood pressure to go up and down throughout the day, but if it stays up, you have high blood pressure. Another name for high blood pressure is hypertension.
High blood pressure, also called hypertension, can damage your blood vessels, heart and kidneys. This damage can cause a heart attack, stroke or other health problems.
When blood pressure is high, it starts to damage the blood vessels, heart, and kidneys. This can lead to

heart attack

,

stroke

, and other problems. High blood pressure is called a "silent killer," because it doesn't usually cause symptoms while it is causing this damage.
Your blood pressure consists of two numbers: systolic and diastolic . Someone with a systolic pressure of 120 and a diastolic pressure of 80 has a blood pressure of 120/80, or "120 over 80." Blood pressure is measured in millimetres of mercury (mm Hg).
The systolic number shows how hard the blood pushes when the heart is pumping.
The diastolic number shows how hard the blood pushes between heartbeats, when the heart is relaxed and filling with blood.
This figure is different for the very elderly (more than 80 years old) whose blood pressure should be below 150/90 mmHg, and for people with diabetes whose blood pressure should be below 130/80 mmHg. People suffering from other illnesses will have different target normal values.
See Best Blood Pressure Monitors Under $50
What causes high blood pressure?
In most cases, doctors can't point to the exact cause. But several things are known to raise blood pressure, including being very overweight, drinking too much alcohol, having a family history of high blood pressure, eating too much salt, and getting older.
Your blood pressure may also rise if you are not very active, you don't eat enough potassium and calcium, or you have a condition called insulin resistance.
Blood pressure and aging
With advancing years, the arteries tend to become more rigid (less elastic). This may change a person's blood pressure pattern, with a higher systolic pressure and a lower diastolic pressure. The higher systolic pressure is important because it can further accelerate the rigidity of the arteries. This state is referred to as 'isolated systolic hypertension'. Although these changes are due to aging, this is not a normal state and may need medication to control the systolic pressures.
What are the symptoms?
High blood pressure doesn't usually cause symptoms. Most people don't know they have it until they go to the doctor for some other reason.
Very high blood pressure can cause severe headaches and vision problems. These symptoms can also be caused by dangerously high blood pressure called malignant high blood pressure. It may also be called a hypertensive crisis or hypertensive emergency. Malignant high blood pressure is a medical emergency.
How is high blood pressure diagnosed?
Most people find out that they have high blood pressure during a routine doctor visit. For your doctor to confirm that you have high blood pressure, your blood pressure must be at least 140/90 on three or more separate occasions. It is usually measured 1 to 2 weeks apart.
Important: Monitor your blood pressure regularly at home
Before you begin to monitor your blood pressure at home, it's important to know that differences between left-arm and right-arm (interarm) blood pressure are common. Several studies have been done to determine what is a 'normal' variation between right and left arm. In general, any difference of 10 mm Hg or less is considered normal and not a cause for concern.
Since some studies showed that the average interarm systolic blood pressure difference was significantly greater in patients with known coronary artery disease, it's a good idea to discuss differences higher than 10 mm Hg with your doctor.
When you have your blood pressure taken at the doctor's office for the first time, it's recommended that it be taken in both arms. But if you're measuring your blood pressure at home, readings are often more easily taken in the non-dominant arm. If your home blood pressure readings are different from those taken in the doctor's office, be sure to discuss this with your healthcare professional.
Many factors affect blood pressure. The fact that there are differences in right and left arm readings emphasizes the importance of measuring blood pressure in both arms initially to prevent the misdiagnosis of high blood pressure. If one arm consistently has higher blood pressure than the other, that arm should be used to measure your blood pressure.
Recommended: Omron 10 Series Wireless Upper Arm Blood Pressure Monitor with Widerange ComFit(TM) Cuff
No. 1 doctor and pharmacist recommended home blood pressure monitor
Manage and track up to 200 readings on your blood pressure monitor and unlimited readings on your smartphone with Omron's free iOS and Android applications.
Comfortable and simple to adjust, the pre-formed ComFit(TM) Cuff inflates around the entire arm to avoid incorrect cuff positioning ensuring a precise reading and expandable cuff fits standard and large arms.
Easy-to-read screen features a backlight, extra large digits and multi-colored indicator lights that show how your reading compares to normal home blood pressure levels.
Feel empowered by accuracy with exclusive technology that automatically displays the average of your last 3 readings taken within the last 10 minutes and detects irregular heartbeats
 

Blood Pressure Measuring Tips:
Be still.


Don't smoke, drink caffeinated beverages or exercise within the 30 minutes before measuring your blood pressure.
Sit correctly.


Sit with your back straight and supported (on a dining chair, for example, rather than a sofa). Your feet should be flat on the floor; don't cross your legs. Your arm should be supported on a flat surface (such as a table) with the upper arm at heart level. Make sure the middle of the cuff is placed directly above the eye of the elbow. Check your monitor's instructions for an illustration or have your healthcare provider show you how.
Take multiple readings.


Each time you measure, take two or three readings one minute apart and record all the results.
Measure at the same time daily.


It's important to take the readings at the same time each day, such as morning and evening, or as your healthcare professional recommends.
Accurately record all your results.
Record all of your readings, including the date and time taken. Share your blood pressure records with your healthcare team. Some monitors have built-in memory to store your readings; if yours does, take it with you to your appointments. Some monitors may also allow you to upload your readings to a secure Web site after you register your profile. You may find a blood pressure log book handy.

Optimal blood pressure is less than 120/80 mm Hg (systolic pressure is 120 AND diastolic pressure is less than 80). Read Understanding Blood Pressure Readings to learn more about what the numbers mean.
Consult your healthcare professional if you get several high readings.
A single high reading of blood pressure is not an immediate cause for alarm. However, if you get a high reading, take your blood pressure several more times and consult your healthcare professional to make sure you (or your monitor) don't have a problem. When blood pressure reaches a systolic (top number) of 180 or higher OR diastolic (bottom number) of 110 or higher, emergency medical treatment is required for hypertensive crisis.
See Best Blood Pressure Monitors Under $50
How is high blood pressure treated?
Treatment depends on how high your blood pressure is, whether you have other health problems such as diabetes, and whether any organs have already been damaged. Your doctor will also consider how likely you are to develop other diseases, especially heart disease.
You can help lower your blood pressure by making healthy changes in your lifestyle. If those lifestyle changes don't work well enough, you may also need to take medication. Either way, you will need to control your high blood pressure throughout your life.
Most people take more than one pill for high blood pressure. Work with your doctor to find the right pill or combination of pills that will cause the fewest side effects.
Controlling Your High Blood Pressure Throughout Life
Lifestyle plays an important role in treating your high blood pressure. If you successfully control your blood pressure with a healthy lifestyle, you might avoid, delay or reduce the need for medication.
Here are 10 lifestyle changes you can make to lower your blood pressure and keep it down.
Lose Extra Pounds and Watch Your Waistline
Blood pressure often increases as weight increases. Being overweight also can cause disrupted breathing while you sleep (sleep apnea), which further raises your blood pressure.
Weight loss is one of the most effective lifestyle changes for controlling blood pressure. Losing just 10 pounds (4.5 kilograms) can help reduce your blood pressure.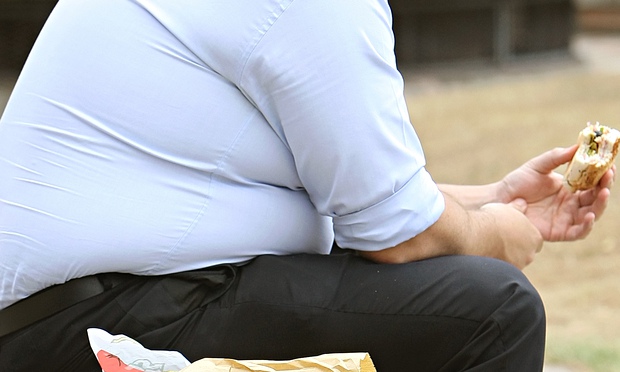 Besides shedding pounds, you generally should also keep an eye on your waistline. Carrying too much weight around your waist can put you at greater risk of high blood pressure.
In general:
Men are at risk if their waist measurement is greater than 40 inches (102 centimeters).
Women are at risk if their waist measurement is greater than 35 inches (89 centimeters).
These numbers vary among ethnic groups. Ask your doctor about a healthy waist measurement for you.
Exercise Regularly
Regular physical activity — at least 30 minutes most days of the week — can lower your blood pressure by 4 to 9 millimeters of mercury (mm Hg). It's important to be consistent because if you stop exercising, your blood pressure can rise again.
If you have slightly high blood pressure (pre-hypertension), exercise can help you avoid developing full-blown hypertension. If you already have hypertension, regular physical activity can bring your blood pressure down to safer levels.
The best types of exercise for lowering blood pressure include walking, jogging, cycling, swimming or dancing. Strength training also can help reduce blood pressure. Talk to your doctor about developing an exercise program.
Eat a Healthy Diet
Eating a diet that is rich in whole grains, fruits, vegetables and low-fat dairy products and skimps on saturated fat and cholesterol can lower your blood pressure by up to 14 mm Hg. This eating plan is known as the Dietary Approaches to Stop Hypertension (DASH) diet.
It isn't easy to change your eating habits, but with these tips, you can adopt a healthy diet:
Keep a food diary. Writing down what you eat, even for just a week, can shed surprising light on your true eating habits. Monitor what you eat, how much, when and why.
Consider boosting potassium. Potassium can lessen the effects of sodium on blood pressure. The best source of potassium is food, such as fruits and vegetables, rather than supplements. Talk to your doctor about the potassium level that's best for you.
Be a smart shopper. Read food labels when you shop and stick to your healthy-eating plan when you're dining out, too.
Reduce Sodium in Your Diet
Even a small reduction in the sodium in your diet can reduce blood pressure by 2 to 8 mm Hg.
The effect of sodium intake on blood pressure varies among groups of people. In general, limit sodium to less than 2,300 milligrams (mg) a day or less. However, a lower sodium intake — 1,500 mg a day or less — is appropriate for people with greater salt sensitivity, including:
African-Americans

Anyone age 51 or older

Anyone diagnosed with high blood pressure, diabetes or chronic kidney disease
To decrease sodium in your diet, consider these tips:
Read food labels. If possible, choose low-sodium alternatives of the foods and beverages you normally buy.
Eat fewer processed foods. Only a small amount of sodium occurs naturally in foods. Most sodium is added during processing.
Don't add salt. Just 1 level teaspoon of salt has 2,300 mg of sodium. Use herbs or spices to add flavor to your food.
Some Suggestions:
Quit Smoking
Each cigarette you smoke increases your blood pressure for many minutes after you finish.
Quitting smoking helps your blood pressure return to normal. People who quit smoking, regardless of age, have substantial increases in life expectancy.
Cut Back on Caffeine
The role caffeine plays in blood pressure is still debated. Caffeine can raise blood pressure by as much as 10 mm Hg in people who rarely consume it, but there is little to no strong effect on blood pressure in habitual coffee drinkers.
Although the effects of chronic caffeine ingestion on blood pressure aren't clear, the possibility of a slight increase in blood pressure exists.
To see if caffeine raises your blood pressure, check your pressure within 30 minutes of drinking a caffeinated beverage. If your blood pressure increases by 5 to 10 mm Hg, you may be sensitive to the blood pressure raising effects of caffeine. Talk to your doctor about the effects of caffeine on your blood pressure.
Reduce Your Stress
Chronic stress is an important contributor to high blood pressure. Occasional stress also can contribute to high blood pressure if you react to stress by eating unhealthy food, drinking alcohol or smoking.
Take some time to think about what causes you to feel stressed, such as work, family, finances or illness. Once you know what's causing your stress, consider how you can eliminate or reduce stress.
Personal Recommendation: The Relaxation & Stress Reduction Workbook by New Harbinger
This book has been awarded The Association for Behavioral and Cognitive Therapies Self-Help Seal of Merit — an award bestowed on outstanding self-help books that are consistent with cognitive behavioral therapy (CBT) principles and that incorporate scientifically tested strategies for overcoming mental health difficulties.
If you can't eliminate all of your stressors, you can at least cope with them in a healthier way.
Try to:
Change your expectations. Give yourself time to get things done. Learn to say no and to live within manageable limits. Try to learn to accept things you can't change.
Think about problems under your control and make a plan to solve them. You could talk to your boss about difficulties at work or to family members about problems at home.
Know your stress triggers. Avoid whatever triggers you can. For example, spend less time with people who bother you or avoid driving in rush-hour traffic.
Make time to relax and to do activities you enjoy. Take 15 to 20 minutes a day to sit quietly and breathe deeply. Try to intentionally enjoy what you do rather than hurrying through your "relaxing activities" at a stressful pace.
Practice gratitude. Expressing gratitude to others can help reduce stressful thoughts.
Monitor your blood pressure at home and see your doctor regularly.
As discussed earlier, home monitoring can help you keep tabs on your blood pressure, make certain your lifestyle changes are working, and alert you and your doctor to potential health complications. Blood pressure monitors are available widely and without a prescription. Talk to your doctor about home monitoring before you get started.
Regular visits with your doctor are also key to controlling your blood pressure. If your blood pressure is under control, you might need to visit your doctor only every six to 12 months, depending on other conditions you might have. If your blood pressure isn't well-controlled, your doctor will likely want to see you more frequently.
Get Support
Supportive family and friends can help improve your health. They may encourage you to take care of yourself, drive you to the doctor's office or embark on an exercise program with you to keep your blood pressure low.
If you find you need support beyond your family and friends, consider joining a support group. This may put you in touch with people who can give you an emotional or morale boost and who can offer practical tips to cope with your condition.
Recommended:
If you have experience with high blood pressure or to tips to share, please comment below; I'd love to hear from you!
You may also be interested in:
Best Blood Pressure Monitors Under $50
Have a Smooth Recovery from Cataract Surgery
The Most Effective Stop Smoking Aids
Stroke – What You Need to Know
Stasis Dermatitis Leg and Foot Condition
Find the Best Bathroom Scale for YOU