How to Find the Best Luggage for Seniors
A Shopping Guide for Seniors' Travel Suitcases
Luggage can be a burdensome but all-important part of our travel plans. Ever-changing Federal Aviation Administration regulations can also make travel with baggage difficult, especially for an elderly passenger who may also be battling with limited strength, eyesight, stamina or dexterity. There are a few characteristics, however, that one can employ in rolling luggage that can make the travel experience more fun for the elderly.
(Photo above: Samsonite Aspire XLight Expandable Spinner)

What to Look For in Rolling Luggage
One of the most important decisions you have to make is about what luggage to choose. Make the wrong choice and it can put a damper on your entire experience. The best travel suitcases for seniors are designed to be as light as possible in weight without sacrificing strength. The types of handles and wheels used nowadays make them far easier to control than ever before.
If you are using old luggage that you have had for many years, you are not taking advantage of the most recent technology. Rolling suitcases are being made that make maneuvering of a suitcase more efficient than ever before. This may make the difference between spending your whole holiday nursing injuries and handling your luggage with ease and confidence.
Size
As with all gadgets elderly, size is a factor to consider when choosing luggage. Though you should always pick the smallest suitcase that meets your travel needs, you also want to keep in mind the weight and size of the physical carrier. TSA regulations state that carry-on bags can be no more than 45 linear inches, which is the total of the bag's height, width and depth. Some suitcases are also made of lightweight material, such as nylon, which can cut down on your bag's girth, making it easier to stow and access whether you're on a plane, bus, train or in a car.
Consider choosing a small suitcase. This does mean that you have to be smarter when packing but the advantage is that managing your luggage is so much easier. When you choose a bigger suitcase, the tendency is to fill up the space just because it's there.

Of course the size you choose will depend on factors such as the length and type of your trip. Many people prefer to use a suitcase that is small enough to work as a carry-on to avoid delays that come with checking in. Even if you find it difficult to lift a suitcase into an overhead locker, in-cabin flight staff are happy to assist.
Luggage Size Examples:
(Image: Coolife Luggage Expandable 3-Piece Set)
Weight
Everything is called "lightweight" today but it is important to check on the exact weight. Even if you have a rolling suitcase, it still has to be carried from time to time and the lighter the better. The weight should ideally come mostly from the clothes inside and not from the suitcase itself. Experts suggest that an empty suitcase should not weigh more than 7.5 pounds (3.4 kilograms) and many of them fall into this category today.
Space
Even among lightweight suitcases, some have more capacity than others. An expandable one is a good option.
For Example, this Skyway Luggage Mirage Superlight 24-Inch 4 Wheel Expandable Upright gains increased packing capacity with the simple pull of a zipper.
Packing cubes help you to organize the space – a set of cubes in various sizes helps to keep your items organized. You can pack similar items together, making it  easier to find what you need without having to dig through your whole suitcase.
Packing Cubes Example: I have the Pro Packing Cubes 10 Piece Set and I feel it makes my packing and unpacking so much more organized and convenient!
Multiple Handles
While more bells and whistles aren't always welcome when it comes to elder-friendly gadgets, luggage is one exception.
A telescoping suitcase with an extendable handle allows you to wheel your suitcase with one hand. The telescoping handle can be extended to different lengths and locked in place. The maximum extension must be right for your height so your back does not suffer strain.  A comfortable handle is also important for reducing stress on wrists and arms.

Example:  This Samsonite Silhouette's wide pull handle is made with thick cushioning and soft rubber seals to provide an exceptionally comfortable grip, plus, it's "Right Height" system allows you to set the handle height at the position that's best for you to reduce weight-bearing stress on your arm and back. 
Your suitcase should also have  carry handles on the top or side of the bag, allowing you to lift it whichever way you prefer. A comfortable handle will reduce stress on wrists and arms.
Numerous handles mean that a person can grab, push, pull, place, throw and lug their baggage in many different ways from many different angles. Extra handles also allow a second person to provide assistance when it comes to storing or accessing the bag – something that Boomers may appreciate when they travel with their stubborn parents.
The reviews on this Samsonite are excellent, with many reviewers specifically impressed with the handle's comfort and quality.  It also has an extra handle on the top and  on the side.
Zippers
The most popular luggage zippers today are coil zippers which are flexible and smooth to operate but still strong. They consist of two coils on each side, stitched onto the zipper tape and the teeth are formed by the winding of the coils. The most durable zippers are chain zippers that have individual locking teeth fused onto the zipper tape but they are more expensive and not as flexible.
A closed-end zipper that opens up at the opposite ends and comes together in the middle is the most practical type as you can still use the suitcase even if one zipper breaks.
Easy-to-Operate Features
Speaking of handles and zippers – they should also be easy to operate!  The zipper should move back and forth with ease, and the handle should willingly raise and lower.
Many newer luggage models require users to push a button on the handle before it releases. This extra step may not be easy for elderly travelers, but it's difficult to find luggage without it. Therefore, it's best to find a handle that has a differently colored, clearly labeled and easily pushed button. If you have to push this button two or three times to get it to release the handle it's time to move on to a better model.
*Important – if you will be flying, read Healthier Air Travel Starts With These Preboarding Tricks!
Wheels
For decades, suitcases have had small wheels that used the same technology as in-line skates. They are fixed to the side of the case and roll in one direction. These wheels allow you to pull your suitcase along behind you.
Newer models have four wheels that move in all directions rather than just backwards and forwards. These are called 'spinners' and they allow you to wheel your suitcase alongside you. They are easier to maneuver, especially in tight spaces as they don't have to be tipped and pulled along behind you. Some people dislike spinners because they say they glide away from you on an incline and aren't suitable for any surfaces other than in airports. However, the best spinners do not have these problems.
Example: The Ricardo Beverly Hills Roxbury uses a sturdy dual spinner wheel system that allows 360 degree mobility whether you push, pull or walk alongside the case.
Look for good wheel spacing.  Wheels that are placed too closely together can cause rolling luggage to tip, especially when taking corners. An overturned bag is not just an inconvenience – it can be a hazard as well. Aside from tripping the traveler behind you, a tipped bag can also roll an elderly person's wrist, resulting in a sprang or even a fall. This is why it's so important to check that your wheels are placed as close to the sides of the suitcase as possible.

When it comes to wheels, reliability is the most important consideration. You don't want your wheels to break and you want them to be strong enough to wheel over uneven surfaces if necessary.
Accessible Compartments
Your luggage should have a good mix of large, medium and small compartments to accommodate items of all sizes. An outside pocket can carry a light jacket or sweatshirt and even a folding travel umbrella. This means you will be prepared for unexpected changes in the weather.

Some elderly individuals have problems accessing small compartments, however, making lighting and the location of these compartments key. While most luggage companies don't place lights inside the bags, many will keep smaller compartments near the top of the suitcase, where light is more apt to penetrate. Individuals who have a particularly difficult time with smaller compartments should rely on suitcases with numerous medium-sized compartments that can hold smaller travel bags and makeup kits.
Quality of Materials
It does not make sense to compromise on the quality of the materials used when it comes to buying a suitcase.
There isn't a single best material for a suitcase. They are made of all kinds of materials like ballistic nylon, polyester, aluminum, leather and polycarbonate. Each material has its pros and cons. For example, leather is very durable but it is heavy in weight. Blends or "poly" materials are not as durable and polyester is often used in less expensive ranges.
The choice between hard and soft-sided luggage depends largely on preference today because hard-sided suitcases are lighter in weight than ever before and soft-sided ones are more durable. The top fabric choices for soft-sided bags are ballistic nylon and cordura. Aluminum and polycarbonate are the most popular materials used for hard-sided cases.
Color Contrasts
Everyone wants their luggage to look sleek, but the elderly may especially benefit from color contrasts, especially when it comes to zippers and handles. Picking luggage that has stand-out colors will allow the user to quickly and easily locate any zipper or handle.
It also helps to have a suitcase that stands out so you can easily identify it.  If you prefer a more classic color, like black or blue, it's easy enough to attach a brightly colored tag. Even a brightly colored scarf tied around a handle can help you identify your suitcase.
Cost
Cost obviously plays an important part in your decision but it is not worth buying a cheap suitcase and struggling with a broken zipper or wonky wheels. Travel can be hard on your luggage. On the other hand, there is a happy medium and it's not necessary to spend a fortune either.

Suggestions:
Check-In Luggage 
This Travelpro Platinum Magna 2 Expandable 25″ Spinner is a great choice for check-in luggage. The 25-inch model offers plenty of room without going over airline weight limits, looks good, comes with a warranty, and is considered extremely reliable by most travelers. 
The extension handle has three stops and its self-aligning magnetic dual wheel spinners ensure that the suitcase rolls in a straight line.
Read Reviews.
Carry-On Luggage 
For air travel, many travelers are opting to limit their baggage to what they are allowed to bring on board. 
The Hartmann Lineaire Carry On Spinner is a terrific all-around performer. This suitcase is ultra lightweight at only 6 lbs, easy to roll, durable and it can contain about a week's worth of clothes if you pack lightly.
Another carry-on bag I like is the Delsey Quilted Rolling Underseat Tote.  It's loaded with pockets and compartments to keep you super organized, and is just the right size for slipping under your seat on the plane.
Best Overall Brand
Based on their survey of more than 3400 subscribers, Consumer Reports found that durability was a top concern for consumers.  They also found that most people were much happier with four wheels than two wheels. Surprisingly, some of the top brands did not come out on top on this survey. Two brands that performed well in all categories were Eagle Creek and Briggs and Riley. 
Example:  The Briggs & Riley Kinzie Street International Carry-on Spinner Suitcase is made of Proprietary Tartex,™  a unique, embossed, coated fabric that provides durability and moisture resistance.  It rolls well and the handle extends and retracts easily.
This suitcase is a little on the pricey side, but according to customer reviews, it's well worth the extra cost.
Most Versatile
Osprey's Ozone Convertible 50L/22″ is a traveling chameleon. It easily converts from a wheeled piece of luggage to a backpack with a full suspension system that is carry-on compatible.
The Osprey combines a durable ABS plastic back plate with a lightweight aluminum frame, riding on large, sealed bearing wheels for easy rolling even on bumpy cobblestones.There's a large front zippered panel pocket and a back pocket with a drain port for damp storage.
The detachable Ozone Convertible Daypack's main compartment has storage for a laptop, tablet and extra clothes or food. There's a front panel pocket and also a zippered pocket for securing small items. Plus, it's covered by Osprey's "All-Mighty Guarantee."  Read reviews.

Super Lightweight
This IT Luggage World's Lightest Tritex 4 Wheel Spinner Carry-On is truly ultra lightweight at only 4.3 pounds.
Its constructed from high density Tritex fabric and features a durable fiberglass frame with a sturdy locking handle system. 
It comes with 4 easy-glide wheels, practical zip pockets, and a 2 inch expander for increased packing capacity.
Final Thoughts
Your choice of luggage can affect the comfort of your travel experience.  Take some time to assess your needs, and opt for a high quality selection which fits your budget.  Pay attention to size, wheels and durability, and look for multiple compartments for added convenience.  Also consider packing cubes; they are a great value for the efficiency they add to your organizing and packing.  Finally, make sure your purchase is refundable.  That way, you can test drive the bag a bit at home to be sure its a good fit.
P.S.  For special senior travel deals and excellent customer service, I like CheapoAir.
Suggested Reading:
Are you planning to travel with an elderly companion? 
I recommend  Planes, Canes, and Automobiles – Connecting With Your Aging Parents Through Travel by Valerie M. Grubb

This super-practical book is the go-to guide for adult children: it combines the author's wisdom from years of traveling with her own aging mother with sensible tips, checklists, and sample itineraries to help readers plan and enjoy a vacation with their parents!  It's an enjoyable, informative read, and it will make traveling more comfortable and fun for both generations.

Read reviews.
Thanks for visiting and reading … I hope this article provided some helpful ideas.  I welcome your comments below.
-Laurie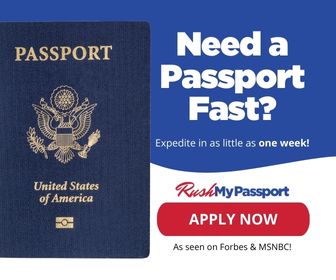 You may also be interested in:
Healthier Air Travel Starts With These Preboarding Tricks!
Important Tips For Traveling With the Elderly
Anytime Gifts Seniors Will Actually Use
Comfortable, Fashionable Shoes for Mature Women
Practical Shoes for the Elderly
How to Find the Right Medical Mobility Walker
The Healthiest Supplement Drinks for Seniors and Diabetics
Important Seniors' Nutritional Supplements Reviewed
Compression Therapy for Seniors
Simple Kitchen Gadgets and Safety Tips for Seniors
10 Simple Products to Help With Getting Dressed
Easy Home Improvements for Mobility Issues
Minimize Your Senior's Falling Risk Now!  Here's How …
Gardening Safety Tips for Seniors
10 Simply Fabulous Arthritis Aids
Bromelain for Arthritis Pain Reduction
Adjustable Beds – Guide and Reviews
Top 10 Massage Chairs Reviewed
Age-Related Macular Degeneration
The Right Lighting Prevents Falls
Modifying Your Bathroom for Safety 
Pick the Right Shower Chair or Bath Bench
Caregivers Must Plan for Emergencies – Here's How
Best Hearing Amplifiers Reviewed