Is Your Indoor Air Making Your Allergies Worse?
Your indoor air quality may be having as big of an effect on your runny nose as your outdoor environment.
Your indoor air quality is effected by factors both inside and outside of your home or business. Inside your home, indoor air quality culprits, like chemicals, volatile organic compounds, or molds can be fixed or controlled, but outdoor causes of poor indoor air quality – such as allergens – are something we're often at the mercy of.
As we pass the first day of spring, indoor air quality is not something typically on our minds. The birds are chirping, trees are budding, and flowers are pushing up through the melting snow. It seems simple enough to open a window to freshen your home and improve your indoor air quality, but you might actually be inviting pollen and other allergens in as well.
If you're one of the millions who suffers from seasonal allergies, your indoor air quality may be having as big of an effect on your runny nose as your outdoor environment. Seasonal allergies are your immune system's response to an allergen – like a pollen particle drifting through the air – which often manifests as itchy, watery eyes, a runny nose, or sneezing. If you're trying to escape the cornucopia of pollen outdoors and find relief this spring, your indoor air quality can have a big effect on these escape plans.
Check Your Air Ducts and Filters
To help keep your indoor air quality free of seasonal allergens, the first step is to have your ducts inspected and filters checked and replaced. Your indoor air quality is bound to be poor if this key part of your HVAC system is dirty or in need of repairs.
Allergens like pollen or dust can collect in your ducts or filters. Your system, doing its best to move air around your home, will actually help perpetuate poor indoor air quality by spreading that pollen to all rooms.
Inspecting your air filters, and replacing them if necessary, is also a key part of promoting good indoor air quality. Beyond providing a quick route to better indoor air quality, it also keeps your HVAC system running effectively which can prevent long-term problems from arising.
In regards to the HVAC, the low quality filters are porous and dion't trap fine particulates of dust mites and pet dander, so using a high quality HVAC filters for allergies should be a priority.
The Micropartical Performance Rating or MPR is a rating scale created by Filtrete under the 3M company and it rates the filter's ability to capture the smallest of airborne particles from the air (different companies use different scales).  These particles captured are microscopic, ranging in size from .3-1 micron in size.
The rating helps customers properly evaluate the ability of the Filtrete filtration.  The higher the MPR rating, the better the filter is at capturing the smallest particulates. The most common ratings for Filtrete filters are 300-2800 MPR.
The American Society of Heating, Refrigerating and Air-Conditioning Engineers (ASHRAE) has a slightly different scale for filters called the MERV rating.  This rating goes from 1-16, the higher the rating, the more effective the filter for .3-10 micrometers.
MERV 7 to 13 are almost as effective as true HEPA filters at removing allergens, with much lower associated system and operating costs.  This means that using high quality filters can actually help your HVAC system perform with more efficiency and keep the inside of equipment from accumulating dust.
If you are suffering with allergies, I recommend the Filtrete MPR 2800 Ultrafine Particle Reduction HVAC Filter.  It captures micro-particles  including: PM 2.5 air pollution, exhaust, soot, smoke, cough/sneeze debris, bacteria, viruses, and lint, dust, and pollen, and its electrostatic air filter has a Microparticle Performance Rating of 2800 (7 times better than non-electrostatic pleated filters).  It captures 0.3 to 1.0 micron particles, and will last for up to 3 months.
Cleaning to Improve Indoor Air Quality
Vacuum With a HEPA Filter
Cleaning is an obvious choice for improving your indoor air quality. Vacuuming hard surfaces that pollens may collect on can help reduce the buildup of allergens, and using a vacuum with a High Efficiency Particulate Air (or HEPA) filter can also help improve your indoor air quality.
Consumer Reports recommends the Kenmore Elite Pet Friendly 31150 as the best vacuum cleaner with a HEPA filter.  Strong airflow for tools and superb pet-hair pickup are top attractions of this Kenmore bagged upright. While you can get a fine performer for less, its price includes helpful features such as a brush on/off switch, which safeguards a bare floor's finish and prevents scattering of debris; suction control (protects drapes); and manual carpet pile-height adjustment.
Use a HEPA Filter Air Purifier
HEPA filter air purifiers, either stand-alone units or professionally installed systems, can have a huge effect on your indoor air quality by offering a high grade of filtration and purification from more than just pollen.
Particle allergens such as mold, dander, and pollen are just a few of the antagonists found in the common household. Some of the best air purifiers will remove virtually all these airborne particles in a few hours or even less, ensuring you breathe pure air. While there may be some health benefits, these machines can be particularly life changing for people who suffer from allergies.
One of the most popular air purifiers currently is GermGuardian's air cleaning system.  The GermGuardian AC4825 is a 22 inch tall, 3 speed tower with UV-C light and Titanium Dioxide technology. This will purge the air in rooms up to 400 square feet quite efficiently.  Judging by the rave reviews and some old fashioned comparison shopping, this unit is truly a great value.

It's quiet, very lightweight and easy to move from room-to-room if you do so choose. The one two combo punch of a charcoal and HEPA filter kicks nasty particles to the curb. The Germguardian AC4825 also has its Energy Start qualification, meaning you are doing right by the environment and not sucking up an excessive amount of electrical energy to power it.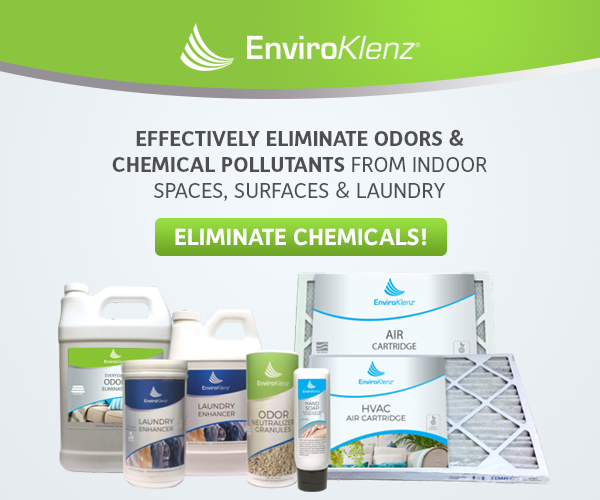 Your Air Conditioner Can Help
Your air conditioner can actually be a key part of keeping pollen out and having good indoor air quality. Pollen is water soluble; since your air conditioner was made to remove water from the air, a well-functioning unit can improve your indoor air quality just by doing what it does best.
While you may not associate snow with mold, your indoor air quality can be affected by molds released from its winter cover as the snow melts. Mold spores are released into the air as rotting leaves and autumn's debris are uncovered and heated up by warmer temperature. This can have a great effect on your indoor air quality, especially if your air intake is near to the ground or has been covered by organic matter.
Consider a portable air conditioner (even if you have central air).   Just because you have central air conditioning doesn't mean you won't benefit from a portable air conditioner. One of the leading causes of allergies is dust mites and mold spores. Sometimes central air conditioners can house these on their filters. Filters can be changed, but why not have back up.
Portable air conditioners offer removable and washable filters for easy cleaning. And this filter collects the allergens your central air conditioning unit doesn't. In some cases – living in an apartment or dorm – you don't maintenance the air conditioning system. If that's the case, then having a portable air conditioner as back up is vital.
Portable air conditioners comfortably cool areas of your home that your central system doesn't reach. Not only that but if you plan on entertaining and you need a little extra cooling, portable air conditioners are great options. They can pick up the slack when your system is not running. Your central air system can use all the help it can get.
A portable air conditioner doesn't cost a lot to run; it can help cut your energy costs. You can use it to cool exclusive areas without running your central unit.
Testing Your Indoor Air Quality
You can test your home's indoor air quality quite easily on your own with a testing kit.  If a specific problem is found, you can then assess whether you can handle the issue or need to call the appropriate professional to take care of it.
My husband and I did this testing in our home, and it was a simple process, which saved us from paying a professional for a service call to do the testing for us (using a similar testing device).
There is a good variety of indoor air testing kits available to consumers these days, so there is really no reason to feel you have to call someone if you suspect your home's air is causing health problems.
We used the Home Air Check, and were very satisfied with it.  Their testing device  provides a comprehensive picture of chemical levels that you are breathing when in the home. It also indicates a level of actively growing mold present in the home. Since these chemicals are tested simultaneously, this sophisticated analysis becomes less expensive than arranging for a professional to come out charge you for their time and several separate tests.
Also, the samples are collected without the use of toxic chemicals, so there are no health risks using Home Air Check. We were happy with the level of completeness, sophistication, prediction, and value of Home Air Check.
This is how the testing process works:
You use a small sampling device to collect an air sample in your home. The sampling time takes about 2 hours.  Full instructions are included in the kit (and it is very straightforward).
After the sample is collected,  you return the complete kit to the Home Air Check laboratory, where they analyze the air sample using sophisticated state-of-the-art analytical instrumentation for hundreds of Volatile Organic Compounds (VOCs) that can be found in home air. In addition, they look for 21 specific mold compounds that can be generated when mold is actively growing in a home.
A detailed report is then generated. In this report will be a Total VOC concentration level – a total of all the VOCs found in your home. The US Green Building Council recommends a TVOC level of less than 500 ng/L to be considered a healthy environment. (The median US home is about 1,200 ng/L.) A total concentration of Mold VOCs is also listed. Generally, this number should be less than 8 ng/L or you have active mold growth you need to find.
The report also includes a Contamination Index, which gives you a prediction of which sources or materials in your home may be responsible for these contaminating chemicals, such as gasoline, paint, adhesives, odorants, personal care products, etc. Home Air Check emails you the report within 5 business days of receipt of your air sample. You can then use their phone or chat line support to answer any questions you have and to help you improve your air quality.
Thanks for visiting and reading …
I hope this article provided you some practical information. 
I welcome your comments below.
-Laurie

You may also be interested in:
Relieve Sinus Pain Without a Prescription
Simple Steps to Ease Your Allergies at Home
Prepare Your Home and HVAC System For Warmer Days
Best Air Purifiers for COPD – Full Reviews
Signs That You Need to Test Your Indoor Air Quality
Natural Options For Managing Asthma
Thinking About Switching to Organic Makeup? Read This First …
Detailed Review of the SoClean CPAP Cleaner
Choosing The Right Allergy Treatment (So Many Options!)
Oxygen Therapy for COPD – Pros and Cons
The Most Effective Stop Smoking Aids Reviewed
Best Treadmills for Seniors Home Fitness
Should You Buy an Electric Bike?
The Best Elliptical Machines Reviewed
Find The Best Bathroom Scale for You
The Best Foot Bath Massagers – Full Reviews
Top 10 Massage Chairs – Full Reviews'