Corner Setting Half Height Bi-fold Shower Door – Half height design allows a caregiver to assist the user in showering, while controlling water and keeping caregiver dry.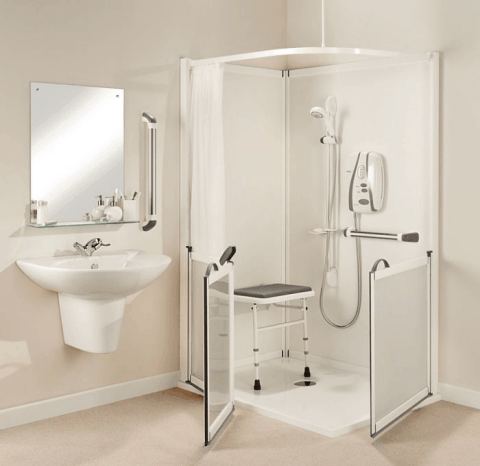 Once closed, the doors create a water barrier, ensuring that no water runs out of the shower, and controlling water splash. When opened, the doors allow full access to roll-in showers, walk-in showers and full barrier-free showers. These types of units are available in different sizes.

 Remember that if you or a loved one are unsteady, safety hazards in your bathroom deserve the highest consideration.  The bathroom is the site of many accidents and falls. 
Have you modified your bathroom for safety and accessibility or are you considering doing so?  Please share your thoughts in the comment section below.