While oxygen therapy for chronic obstructive pulmonary disease (COPD) may make some patients feel isolated or embarrassed, it offers a number of benefits and plays a crucial role in treating severe COPD.
"When the patient progresses to the point where the oxygen level in their blood drops, then they need oxygen," says Norman Edelman, MD, chief medical officer of the American Lung Association and a professor of medicine at Stony Brook University. "Once you need it, if you take it 24/7 then you'll have the best results. It's one of the few things that's actually been shown to prolong life."
COPD Treatment: Benefits of Oxygen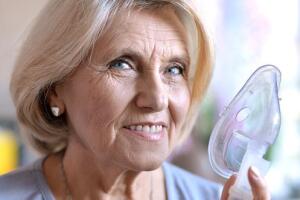 In addition to helping you live longer, using oxygen for 15 or more hours a day can have the following benefits:
Improving the health of your blood
Make physical activity easier
Improve your mental function.
Who Should Use Oxygen Therapy?
Oxygen therapy is recommended for use in patients whose COPD is considered stage IV or "very severe" based on the amount of oxygen in the blood or the presence of other health concerns such as pulmonary hypertension or congestive heart failure.
A doctor may prescribe supplemental oxygen before you reach this stage, however, and some people can benefit from using oxygen only during exercise, daily activities, or while sleeping. Your doctor will tell you how much oxygen you need (usually more than 89 percent) and when you should use it.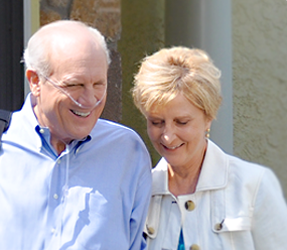 There are some mild side effects to oxygen therapy, including a reduced sense of smell and taste as well as cosmetic concerns related to the cords that attach the mask or nasal prongs to the face.
COPD Treatment: How Oxygen is Delivered
There are several options for oxygen delivery.  You will have a source of oxygen (a tank, cylinder or oxygen concentrator) with a flexible cord that delivers oxygen to the nose by way of prongs (called a nasal cannula) or a mask.