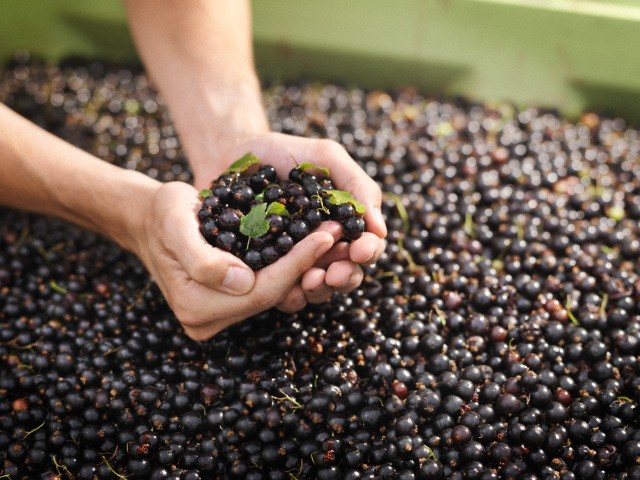 Blackcurrant is a shrub native to Europe and Asia. It has yellowish white flowers and black fruits. Blackcurrant seed oil as the name suggests is extracted from the seeds of these fruits. Jams, jellies, juices and even dietary supplements are prepared from blackcurrant.
The fruits are rich in Vitamin C, flavonoids, anthocyanins, proanthocyanidins etc. The oil contains around 15-19% fatty acids: gamma and alpha linolenic acid and stearidonic acid as well as anthocyanidins and flavonoids.
In Chinese folk medicine, blackcurrant has been used as a dieuretic, diaphoretic and anti-pyretic. Traditionally they have been used to treat cold and flu.
The leaves are used to treat diarrhea, spasmodic cough and sore throat. Blackcurrant seed oil has antioxidant, anti-inflammatory, cardioprotective, immunostimulant, skin protective properties.
Blackcurrant seed oil is found to beneficial for immune system, heart health, dry eyes, premenstrual syndrome and psoriasis.
Blackcurrant seed oil contains around 15-20g of gamma linoleic acid and 12-14g of alpha linoleic acid which have an anti-inflammatory effect. If taken in high doses, blackcurrant oil can worsen inflammation, but at small doses it works as anti-inflammatory agent.
Studies Prove Blackcurrant Seed Oil Helps Arthritis
Blackcurrant Seed Oil Reduces Inflammation
Polyunsaturated fats are considered healthy fat since they are beneficial for metabolic and heart health. Blackcurrant seed oil serves as a source of PUFAs which aid in treatment of inflammation.
Blackcurrant seed oil is rich in an essential fatty acid called Gamma Linolenic acid(GLA). GLA is produced in the body from linoleic acid which is further metabolized to dihomogamma linolenic acid.
This is further metabolized by inflammatory enzymes COX and LOX to anti-inflammatory chemicals called eicosanoids. GLA and its metabolites also affect various genes that control immune function and cell death. Thus GLA works as anti-inflammatory agent.
GLA supplementation is found to inhibit activation of immune cells and prevent release of inflammatory chemicals from the immune cells of rheumatoid arthritis patients.
Synovial fluid is the fluid present in joints that lubricate the joints and reduces friction. Dihomogamma linoleic acid, a metabolite of GLA is found to reduce synovial fluid inflammation in arthritis.
A 6 month clinical trial was conducted where patients with rheumatoid arthritis received 2.8g GLA per day. 14 out of 22 patients showed improvement in GLA treated group while at 12 months 16 out of 21 showed meaningful improvement.
Researchers concluded that GLA is a safe and effective treatment for rheumatoid arthritis, and a combination of omega 3 fatty acids and GLA is found to be beneficial in treatment of rheumatoid arthritis.