How to Choose the Right Blood Glucose Meter
Think of picking out a blood glucose meter the same way you would choose a car…
You might consider cost first and then compare features to narrow down your options until you find the one that works best for you. You may even be able to sit with a diabetes educator and look over a number of meters to get a feel for them, says Molly McElwee-Malloy, RN, CDE, CPT, patient care manager in diabetes education at the University of Virginia Health System and a spokeswoman for the American Association of Diabetes Educators.
"The main thing people think about is cost," she says. "But I think you should [also] think about something that is really going to do the most work for you."
If you're stumped by all of the features to consider, focus on five main factors: ease of use, size and shape, reimbursement, accuracy, and download ability.
See Best Glucose Meters Reviewed
Cost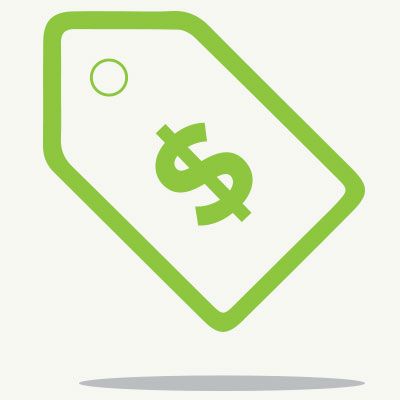 Meters are typically affordable (most are in the range of $10 to $50) and are often discounted or free with coupons. "
The real cost with testing your blood glucose comes with the strips," says McElwee-Malloy. Test strips retail for anywhere between less than 50 cents and $2 a strip, depending on the technology, and that can get expensive if you check your blood glucose multiple times a day.
The cost of diabetes has never been higher, says endocrinologist Timothy Bailey, MD, FACE, CPI, director of AMCR Institute in Escondido, California, and a clinical associate professor at the University of California–San Diego School of Medicine.
A good way to save? Call your insurance company to find out which meters and strips are preferred (typically listed on the company's formulary). The cost of "preferred" meters and test strips will be covered at the most benefit to you. You can still get a meter that is not preferred by your insurance, but it and the strips will cost more out of pocket.
Another money-saving tactic to consider: If you use a meter that interacts with an insulin pump—select brands allow for wireless transfer of glucose data from the meter to your pump—you may be able to get that meter covered by your insurance. "That is important to point out to the insurance company as medically necessary, because it works as a unit," says McElwee-Malloy. A letter from your prescribing health care provider should suffice. Some insurance companies may not cover these meters (even if you have the coordinating pump) or they may be available only with a higher copay.
Lastly, if your insurance works with a mail-order provider, such as Edgepark or Liberty, your copay for test strips will be much less when you order a 90-day supply under your durable medical equipment policy than when you use your retail pharmacy benefits one month at a time, says McElwee-Malloy. Durable medical equipment includes any long-lasting device used in the home for disease or injury management and is covered separately from your pharmacy benefits.
Data Storage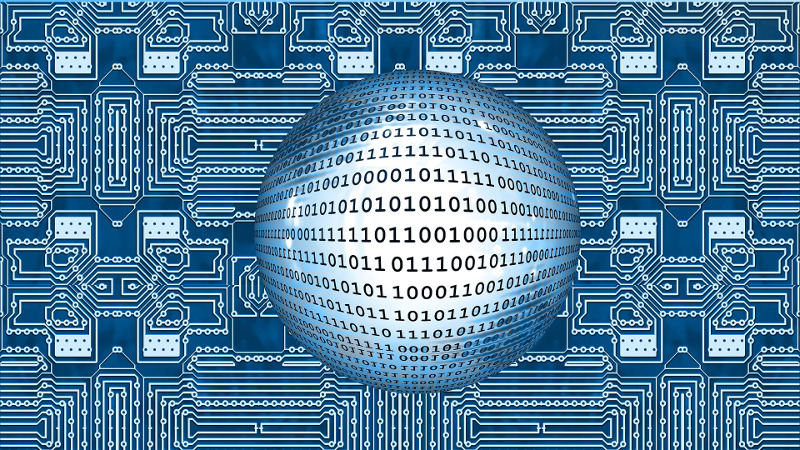 Many meters store your blood glucose readings, and downloading that data can reveal trends that indicate that you need to adjust your diabetes therapy.
Software provided with some meters allows you to produce different reports, such as blood glucose trends by time of day.
Often your health care provider will want to go over this data with you to spot patterns.
Meters can be downloaded using a USB port that plugs into a computer or using Bluetooth technology to wirelessly download the data to your computer. Some meters are even mobile app–friendly and allow you to view the data on your smartphone.
The amount of storage you'll need depends on how often you check your blood glucose and how often you and your health care provider plan to download and review meter data. For instance, if you check four times daily and your provider wants to see 30 days of results, you'll need a meter that holds at least 120 glucose values.
Markers and Flags
The ability to mark or flag a reading can help you spot blood glucose trends and enable your care provider to make more informed decisions about how to adjust your treatment plan.
You can flag when a blood glucose test has been done after exercise or a meal. Menstruation is another important event to track, as blood glucose can vary before and/or during that time for some women.
Accuracy
Accuracy in meters is a complicated topic and should be part of a conversation between you and your doctor, says Bailey.
Name brand meters produced by companies that invest in quality and product development are generally considered the most accurate, but experts say some store-brand meters with less-expensive test strips seem to give trustworthy results, too.
The Food and Drug Administration (FDA) sets accuracy guidelines for meters in the United States based on the latest recommendations from the International Organization for Standardization, which creates global product standards.
The current standards require 95 percent of all meter test results to be within 20 percent of the actual blood glucose level for results greater than 75 mg/dl and within 15 mg/dl for values below 75 mg/dl. So a blood glucose that in reality is 100 mg/dl could show on a meter as being between 80 and 120 mg/dl—and still be considered accurate.
In early 2014, the FDA suggested more stringent standards. (That guidance is still under revision.) The new standards may require that 95 percent of measured blood glucose values be within 15 percent of the actual blood glucose level and that 99 percent of meter values be within 20 percent of the actual blood glucose level.
As for results in the hypoglycemic range, under the current guidelines, if your actual blood glucose level is 60 mg/dl, your meter could read between 45 and 75 mg/dl and still meet the standards. The new guidance says the reading would need to be somewhere between 51 and 69 mg/dl to meet accuracy standards.
The FDA guidance also recommends that meter boxes and test strip vials include easy-to-understand accuracy data—both on the outside of the package and on in the insert inside.
The FDA doesn't regularly monitor blood glucose meters or strips once they hit the market. This means some companies may not maintain the same level of quality and accuracy as when the products were initially approved. Quality control often lies with health care providers and consumers, who contact the FDA to report device failure or harmful events. "If there is a recall in test strips, it's because the patients have picked up on it," McElwee-Malloy says. "Someone has been injured for that process to take place."
Meanwhile, some experts are hoping to improve access to accuracy information for the public, especially for meters and strips already in stores. The only third-party accuracy testing of meters is an annual evaluation that appears in Consumer Reports, but that information is available only to subscribers.
The nonprofit Diabetes Technology Society plans to launch a surveillance program that will test the accuracy of meters currently for sale, but it's uncertain when testing will begin and which meters will be tested. The hope is that meters that fail the surveillance program will be taken off the market.
Testing Time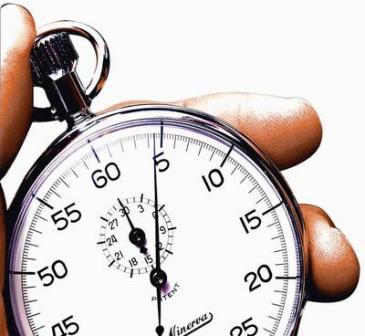 The time it takes to test is not a deal breaker: Most meters show a result in less than five seconds. "I volunteer at a free clinic, and even the meter that we use, which is bulky and older, can do it in five seconds," says McElwee-Malloy.
Meter Size
Meters come in all different shapes and sizes, so it comes down to personal preference. McElwee-Malloy, who has type 1 diabetes, prefers a smaller unit so it doesn't bulk up her purse. But people with visual impairment may need a larger meter so they can see the buttons and screen more clearly.
See Best Glucose Meters Reviewed
Blood Sample Size
All meters on the market require very small amounts of blood for testing—some as tiny as the head of a pin.
Because such small samples are required, many meters allow for alternate site testing from less-painful spots, such as the palm of the hand or the forearm. But it may be more difficult to get an adequate blood sample from somewhere other than the fingertip.
Keep in mind: It takes about 20 minutes for alternate site measurements to reflect changes in blood glucose, so make treatment decisions based on alternate site readings only when blood glucose levels are steady.
Visibility
People with visual impairment may prefer a backlight (which illuminates the meter's screen for easier viewing in low light) or a meter with color in order to help them read.
McElwee-Malloy suggests looking for a meter that is marketed as being high contrast or has the ability to change the contrast, which can help people with decreased vision better distinguish letters and numbers from background colors.
Suggested:
The Abbott FreeStyle Optium Neo Glucometer features:
accurate blood glucose and blood ketone testing
trend indicators show when the models of glucose in the blood need attention
logging insulin helps keep track of the doses of insulin
clear, sharp screen is icon driven and easy to read even in bright sunlight
no chip or coding required
fast 5 second test time

small blood sample required 0.6 ml
individually foil-wrapped strips protect from air and moisture, and are convenient to store and carry

meets ISO 15197: 2013 standard system accuracy
download up to 1000 events and print reports or email
High-Tech Features
As technology advances, so do meters, which can make testing and sharing data easier and more convenient.
Bluetooth: Some meters have Bluetooth capabilities, which means you can wirelessly transmit data to your smartphone, tablet, or computer.
USB Port: Many meters allow you to download data to your computer with a USB cable: Plug one side into your meter and the other into your computer. Some meters plug directly into a computer's USB port.
Bolus Calculator: Roche's Accu-Chek Aviva Expert, which is available only by prescription, uses a bolus calculator that suggests a dose of mealtime insulin based on your blood glucose reading and your meals.
Cellular Capability: These meters use a cellular connection to automatically send data to the cloud, a remote server you can access online. For instance, if a school nurse tests your child's blood glucose before lunch, you can immediately view test results on a computer or smartphone. McElwee-Malloy says more cellular-capable meters will release in the coming year. It will be an important step for technology in the health care field. "I think this will be a standard of care, so that we can look at the results on the cloud and help patients from afar," she says. "I think telemedicine is going to go far with something like this."
Be Proactive
Proactive diabetes management can go a long way toward reducing the risk of long term complications.
You may also be interested in:

Complications of Type 2 Diabetes
Magnesium a Great Help for Diabetes
Healthiest Supplement Drinks for Diabetics
Heartburn and Acid Reflux Help