Get Prepared For Summer Camp Season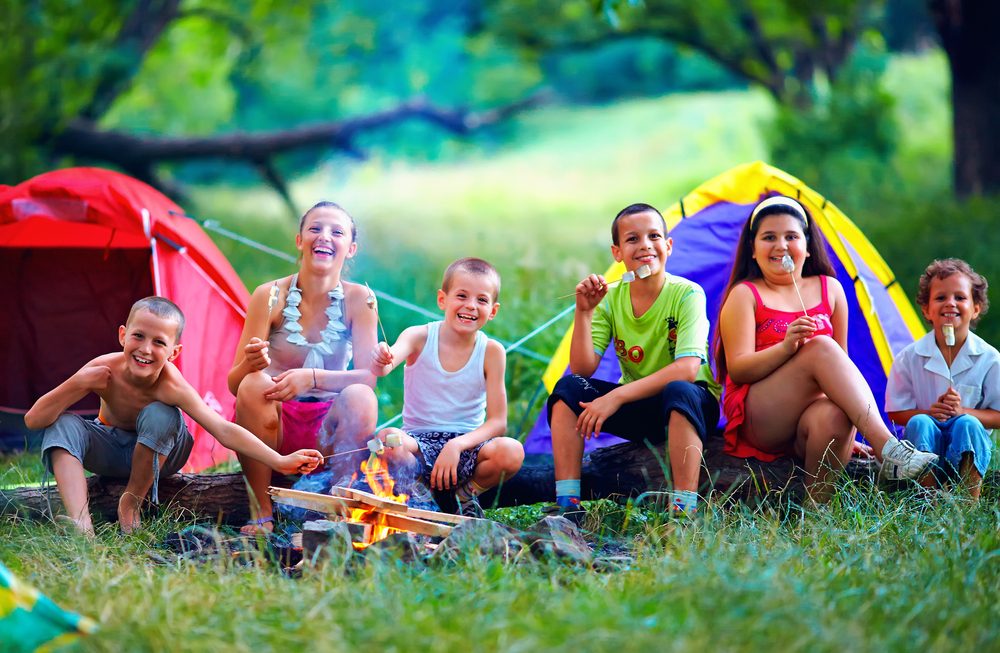 Start Planning Kids' Summer Recreation Now
Many families spend winter figuring out how to chase away cabin fever and endure frigid temperatures until spring and summer mercifully return.  Parents and grandparents thinking ahead to swimming pools and days lounging on the beach can put their daydreams to practical use by planning ahead for their youngsters' summer vacations.
Youth recreational programs and summer camps can bridge the gap in care between the end of school and the day when classes resume.  Due in part to high demand, parents who want to place their kids in summer recreation programs or summer camps should be vetting such programs and camps well in advance of summer.
The Benefits of Summer Camp for Kids
I am a huge believer in the summer camp experience for kids, especially these days, when many of today's youth spend much of their time playing with their digital devices.  Summer camp is great option for parents who want their children to get outdoors once the school year ends, but there are so many other benefits to be had from a session or more of summer camp.
Kids Explore Their Talents at Kids' Summer Camp
Summer camps help young people explore their unique interests and talents.  Under an organized, yet often easygoing camp schedule, kids can dabble in sports, crafts, the visual arts, leadership, community support, and so many other activities that may not be fully available to them elsewhere or during the school year.
Physical Activity at Kids' Summer Camp
Many camps build their itineraries around physical activities that take place outdoors.  Campers may spend their time swimming, running, hiking, playing sports, climbing and so much more. 
This can be a welcome change for kids accustomed to living sedentary lifestyles.  Regular physical activity has many health benefits, and can set a foundation for healthy habits as adults.
Kids Gain Confidence at Summer Camp
Day and sleep-away camps offer campers the opportunity to get comfortable in their own skin.  Camps can foster activities which enhance self esteem by removing the academic measures of success and replacing them with noncompetitive opportunities to succeed.  Campers learn independence, decision-making skills, and the ability to thrive outside of the shadow of their parents, siblings, or other students.
Kids Try New Things at Summer Camp
Camp gives children the chance to try new things, whether that's learning to cook, exploring new environments, or embracing a new sport or leisure activity.  Opening oneself up to new opportunities can build character and prove enlightening for children.
Kids Make New Friends at Summer Camp
Camp is a great place to meet new people and make lifelong friends.  Campers flood in from areas near and far, which provides kids with a chance to expand their social circles beyond their immediate neighborhoods and schools. 
Searching For a Summer Camp
The following are some handy tips for parents and grandparents who want their kids to have fun and fulfilling summers.
Determine Your Budget the Kids' Summer Camp
As varied as program offerings may be, camps can also vary greatly with regard to cost.  Government-run camps may be less expensive than those offered by private companies.  day camps typically cost less than those that provide room and board.  Find out if a particular organization subsidizes a portion of camp costs.
Scouting programs often have a dedicated camp, and may offer affordable options for scouts.  Martial arts schools and dance centers frequently offer day camps, as well.
if camp seems out of reach, look into local summer recreation programs at parks or schools.  Such programs may not be as extensive as those offered by camps, but they can quell kids' boredom and keep children occupied during the day.
Ask For Recommendations For Good Camps

Speak with fellow parents and trusted friends about where they send their children.  Personal recommendations can be very helpful, providing firsthand insight into a particular camp or program.  Schedule appointments to visit camps that fall within your budget.  Take your son or daughter (or grandkids) along, so he or she can get a sense of what camp will be like.
Explore All the Kids' Camp Options
Camps come in more flavors than ever before.  Certain camps may be faith-based ministries, while others may focus on particular sports.  Band camps and art camps may appeal to creative kids.  There are also plenty of general-interest camps that offer various activities without narrowing in on any particular one.
Parents may need to choose between a sleep-away camp or day camps, depending on which camp experience they want for their children.
Inquire About Camp Schedules
While many camps are flexible, day camps do not have the same level of flexibility as after-school programs.  Arrangements will need to be made if care is required after regular camp hours.  Speak with camp staff to see which types of after-hours programs, if any, are available.
Plan Time Off This Summer For the Kids
In addition to camp, remember to plan for some free days, so children can just enjoy some downtime.  Such days can break up the monotony of a routine and provide kids and families time to relax together.
Purchase Your Kids' Summer Camp Supplies Early
According to The Summer Camp Handbook author and psychologist Dr. Christopher Thurber, the most important thing to remember about packing for camp is simple and surprising: Give yourself plenty of time. This will ensure you're not rushing and forgetting things last-minute and can even help ease nerves about heading off away from home.
Recommended Reading:
Camp Packing List
Your camp will provide you with a packing list, but even if you don't yet have the list in hand, you can get started purchasing and organizing supplies that you are sure to need.
Think about which items you already have, and make a list of the items you will need to buy.  If possible, plan to go shopping in advance of the big rush, when all the parents are stocking up on the same items.  This will save you from the stress of "the hunt" when the stores are busy, or when the sizes and styles may not be as plentiful.
I always like to purchase as much online as possible:  if it's not an item that your child must try out or try on in advance, order it online and have it delivered to your home.  For the other items, plan a shopping trip with your kid(s), and allow plenty of time to find just the right items.  If your kids are happy with the things they bring, it will be one less stressor as they get used to their new surroundings and fellow campers.

Here are the things you and your child will likely need to pack for a typical sleep-away summer camp:
Consider visiting Amazon for some of these supplies.  You'll find a ton of choices and prices, you'll be able to read consumer reviews, and if necessary, you can return anything easily.

Plus, they have really cute items you can't find in the stores, like these:
Okay… I got sidetracked.  Here is the packing list:
Bandana/scarf

Hat

Glasses/contacts and cleaning solution

Prescription medication

Sunglasses

Goggles for swimming

Dress clothes and coordinating belts and shoes

Light jacket

Jeans

Rain gear or umbrella

Shorts

Sweatshirt

Swimsuit

Swim shirt with UV protection

T-shirts

Tank tops

Underwear

Sweatpants or warm-up pants

Pajamas

Cotton bathrobe

Bras

Athletic support (jock strap)

Boots

Cleats

Flip-flops

Shoes, plus a spare pair

Socks

Bedding — check with your camp checklist for what, if any, to bring for bedding

Hand towels

Beach towels — can be used for bath or swimming

Shower caddy

Comb or brush

Deodorant

Feminine hygiene products

Bug repellant

Lip balm

Nail clippers

Shampoo and conditioner

Shaving cream and razors

Soap in carrier

Sunblock

Tissues

Toothbrush, toothbrush container and toothpaste

Camera

Flashlight and spare batteries

Laundry bag

Reusable water bottle or canteen

Writing paper, pre-addressed envelopes, stamps and/or calling card

Spending money (but check with camp for policies)

Comforts of home, like a family photo or a stuffed animal

Entertainment, like books and deck of cards

Small backpack or tote for day trips

Medical ID bracelet, if applicable
Final Thoughts
Camps benefit children in a variety of ways.  Lessons learned in camp can strengthen values, build confidence, develop coping mechanisms for when adversity strikes, and enable campers to make lifelong friends.
Summer recreation may a little ways off, but it's never too early to start making summer plans, including finding camps and other activities for the kids.
Thanks for visiting and reading …
I hope this article provided you some practical information on planning some great summer activities for the kids!

I welcome your comments below.
-Laurie

You may also be interested in:
The Complete Guide to Medical ID Bracelets
Ease Your Allergies With These Simple Tips
Is Your Indoor Air Making Your Allergies Worse?
Thinking About Switching to Organic Makeup? Read This First …
Today's Best Home Retinol Treatments
Simple Steps to Younger Looking Skin (Things That Actually Work!)
Which Scar Treatment Works Best?
How to Get Rid of Stubborn Adult Acne
How to Keep Your Cuticles Looking Good (And Products You Need)
Does Biosil Actually Do Anything?
How to Choose the Right Diet Plan For You
Science Proves Coffee Slows Down Aging
Signs That You Need to Test Your Indoor Air Quality
Top 10 Massage Chairs – Full Reviews
Get Gardening to Lose Weight and Gain Health
Anytime Gifts That Seniors Will Actually Use
Coloring For Adults is a Healthy Hobby
Best Foot Bath Massagers – Full Reviews
Are Genetic Testing Services Worth It?
Is the MyPurMist Inhaler Worth Buying?
Red Palm Oil Lowers Cholesterol
How to Find the Right Pair of Reading Glasses
Detailed Review of the SoClean CPAP Cleaner