How to Make Your Home Wheelchair Accessible
Decorating for a Wheelchair Accessible Home
While we all like our homes to be beautifully and stylishly decorated, some of the ways we do this are not always practical for a wheelchair user.
When creating a wheelchair accessible home, firstly consider the type of flooring you currently have in your house. Hard surfaces (such as laminated wood or asphalt tiles) are the easiest for manual wheelchair users to propel over and also generally require less power from power chairs.
Carpeted floors, however, are notoriously difficult for wheelchair users, and should be avoided wherever possible. Hence, avoid placing rugs and carpets in areas that receive a lot of traffic, such as hallways, walkways, and entrances into rooms.
Also make sure you leave a clear path through your living, dining, and bathrooms that are free of mats that may make it unnecessarily hard for you to move around in your chair. Remove them from any areas where you need to turn your chair (such as corners) to avoid the extra difficulty, and if you DO want to place a rug somewhere, make sure you use something with a thin pile.
Secondly, make sure you place your furniture in such a way that gives you enough space to freely and comfortably move around the house in your chair. While you may have a large, open plan living format, you may be causing yourself unnecessary difficulties by cluttering certain spaces with furniture.
Start with the hallways and entrances to individual rooms and make sure they are clear of any furniture. Also, consider areas where you generally find yourself turning your chair, and make sure you leave those spaces open to give you enough space when doing so.
Finally, consider raising some of your flat surfaces such as tables, desks, and dressing tables using bed risers.
This will boost the height of the surface, making it more comfortable to perform daily tasks such as eating dinner, or working from your desk.
Lighting for a Wheelchair Accessible Home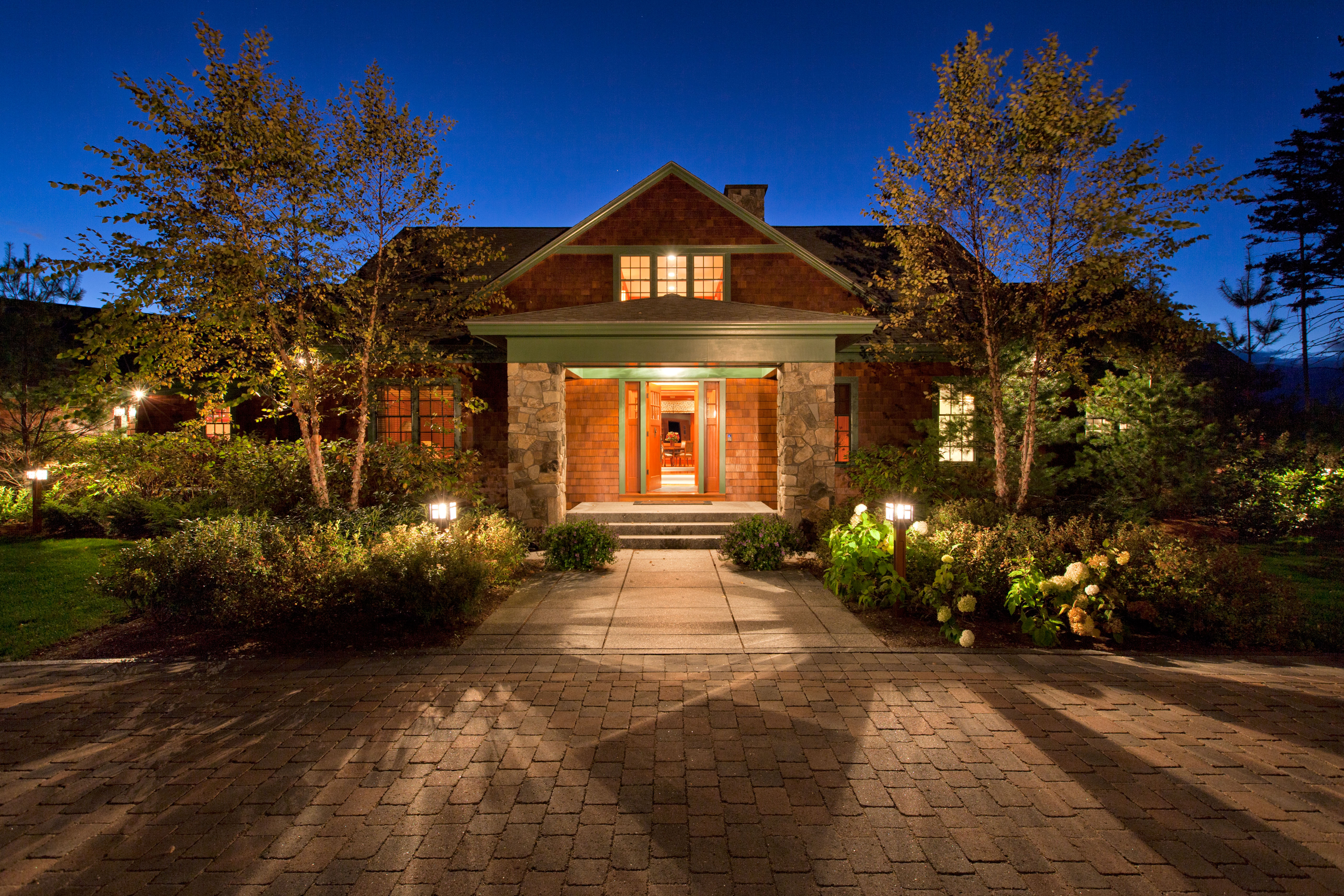 Proper lighting is super important when planning a wheelchair accessible home and when preparing to age in place. 
Many people live with significant vision loss, and with our increasing use of technology such as smartphones and laptops, it is becoming increasingly common for people to lose their sight as they get older.
Luckily, there are many simple and cost-effective lighting solutions you can install in and around your home today that will make it easier, safer, and more comfortable to age in your own home.
Motion sensor lighting fixtures are probably the most suitable for wheelchair users. They can be installed both indoors and outdoors, and are automatically turned on when someone steps within the light's radius.
These Stick Anywhere LED lights are really handy:
Make sure any entrances to your home are well-lit, and consider equipping them with fixtures that use two bulbs, just in case one of them goes out.
Consider installing nightlights in the bedroom, bathroom, hallways, and any other areas that might get some traffic at night.
I like these Sycees 0.5W Plug-In LED Night Lights.  They have a dusk to dawn sensor, and come in a convenient 6-pack.
Also make sure any driveways or walkways leading to your house from the street or your backyard are also set up with proper lighting.
And finally, install some task lighting fixtures in cupboards, shelves, dressers, or any other storage areas to help you find things easily. 
For task lighting, I like these OXYled Stick Anywhere Touch Tap Push Lights. The unit contains 4 bright white LED lights, which provides enough brightness for task lighting.
The light panel can be rotated 180 degrees to provide you with the best angle.

To switch the device on/off, simply touch the two metal pins located on the front of the LED panel.
With 2 self-adhesive sticky tapes found at the back of the panel, no installation is required. Simply stick the light on any flat surface and save yourself the electrician costs of wiring a light bulb.
Simply stick the OXYled light on any flat surface and save yourself the electrician costs of wiring a light bulb.
With each use of 3 x AAA batteries (not included), this 4 bright white LED has a life of up to 100 hours, before it needs to be changed.
Portable Wheelchair Ramps for a Wheelchair Accessible Home
Last but definitely not least, my final tip for a wheelchair accessible home is investing in a portable wheelchair ramp such as the Roll-A-Ramp.
These ramps are a great alternative to expensive chair lifts or permanent wooden ramps, and can be used in a variety of situations. Roll-A-Ramps come in four different widths and can be built to the length you need:
26″ – Suitable for mini-van use and narrower chairs or walkers

30″ – Standard size suitable for most applications

36″ – For public applications or larger wheelchairs
These ramps also feature patented link construction, meaning you'll never get stuck with the wrong size ramp; simply add additional links to change the length of your ramp with the simple tools provided.
Standard Roll-A-Ramps are made from aircraft-grade aluminum tracks that support up to 1000 pounds, and can also be fitted with 12" twin tracks to support up to 2000 pounds.
They also feature quick release pins that allow the user to quickly split the ramp into different sections, and come with a 10-year warranty.
Roll-A-Ramps can be used to access your apartment/home, enter vans or other vehicles, and enter restaurants, shopping malls, schools, and hotels.
One final benefit of the Roll-A-Ramp is that you won't need a building permit to install it in your home like you would when installing permanent ramps.
This 8 ft long by 30 in wide Roll-A-Ramp creates entry ramps to homes, vehicles or offices.
For convenience, you can roll it up and put it away.
It's perfect for use on 2-3 steps.
The versatile ramp design uses two bolts to connect each section, allowing you to add or subtract length as needed.
The Roll-A-Ramp has a cambered section for easy on and off at the top of the ramp.
Its constructed out of lightweight extruded aluminum construction with anodized surface and built-in safety rails.
Thanks for visiting and reading … I hope this article provided some helpful ideas.  I welcome your comments below.
-Laurie

You may also be interested in:
Easy Home Improvements for Mobility Issues
Preparing For Your Elderly Parent to Move In With You
Choosing the Right Transport Wheelchair
Getting Your Wheelchair Into the Car