How to Prevent Theft by Caregivers Part 1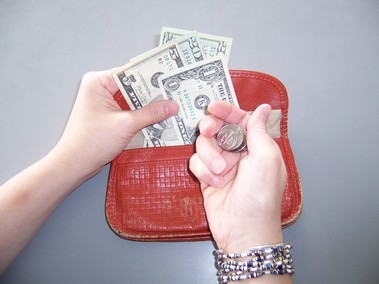 One of the most common worries about hiring in-home help is that the caregiver could take advantage of your older adult. Even though the relationship between a hired caregiver and the family should be based on trust, it's smart to take steps to prevent theft or fraud.
Prepare Your House First
Protect your senior from theft or fraud by removing or taking inventory of valuables, not keeping cash around, and watching bank and credit card statements carefully.

Keep an inventory of valuables in the home. Compile a list and take pictures to document your parent's valuables, put them under lock and key, or remove them from the home.
Don't forget about hidden jewelry or valuables, and think about removing any valuable memorabilia displayed in the house. There's no need to put temptation in front of anyone.
Don't invite petty theft. Your parent should keep only a small amount of cash at home. Don't leave money in obvious places, such as the nightstand next to the bed. Make sure your loved one keeps any checkbook, ATM and credit cards, and computer passwords in a secure place.
Pay Attention

After spending some time with the hired caregiver, pay attention to how you feel about them in your gut. Most people work hard to make a great impression at the start of a new job. But later, you might start to see a different personality show through.
If you start to feel uneasy, trust your gut and talk with their agency. If it's a private hire, you might want to investigate for theft and (secretly) observe them carefully for a while.
If they continue to make you feel suspicious or uneasy, look for a new caregiver.
Do Your Homework
Whether using a home care agency or hiring an independent caregiver, it's important to do your research to make sure that you're getting a reliable person.
Of course, no one knows better than me that this isn't a foolproof method — but due diligence is still required on your part.
Home care agencies are responsible for fingerprinting and screening to make sure potential aides don't have criminal records or other complaints against them.
When selecting a home care agency, ask how they screen potential caregivers, how many theft accusations they've had in the past and how they've handled them. Will they replace stolen items?
Amy Nelson, founder and CEO of Accurate Home Care in Otsego, Minn., says that her agency reports theft accusations to the authorities and cooperates however possible. The caregiver is suspended until the investigation is over. If found guilty of theft, the caregiver is fired and reported to the Department of Human Services.
After you've picked an agency, it's still wise to interview caregivers they assign to the job. If you don't feel comfortable — at any time that the person is working for you — tell the agency that this person is not the right match for you.
When hiring an aide without going through an agency, spend the time and money to check them out, advises Lisa A. Lieberman, a licensed clinical social worker, family counselor and author of A 'Stranger' Among Us: Hiring In-Home Support for a Child with Autism Spectrum Disorders or Other Neurological Differences.
She stresses checking references, especially ones from previous employers, and scheduling a face-to-face interview before making a decision.
A criminal background check is one way to make sure that applicants are who they say they are. For example, SentryLink will conduct a background check on an individual and send the results via email for around $20.
Unfortunately, these precautions aren't enough to guarantee you won't get ripped off. Detective Mike Cruce of the Oro Valley, Ariz., police department, who solved the case of my missing laptop, warned that just because the prospective caregiver doesn't have a criminal record doesn't mean that you still can't be victimized by them.
Just ask my caregiver, who had no criminal record when she stole my laptop.
Trust Your Instincts
Most people try to make a good first impression, so keep in mind that caregivers need to earn your trust and maintain it by being reliable over time. If you develop an uneasy feeling about a caregiver and aren't quite sure they can be trusted, you could be right.
Everyone in the household should be comfortable with the caregiver. If you live alone, ask visiting family members and friends for their opinions of the caregiver and how she/he interacts with you.
In my case, my caregiver the laptop thief was shy but likable at the beginning — but after a few weekends with her, I began to wonder if I could trust her. It wasn't one particular thing she did but a strange feeling that entered the room along with her. I began to secretly look after my wallet. She started showing up late, or not coming at all, and her excuses were hard to believe.
At that time, I should have called the agency and requested another caregiver. But I figured I was stuck with her, because the agency had been having trouble finding a caregiver to work in my part of town. This is a very real issue for people with disabilities nationwide; many people accept personal care attendants who are abusive because there is no one else to fill the gap.
Next time, I will make any uneasy feelings known to the agency.
Don't Be So Darn Nice
The trick is to be comfortable with the caregiver, but not too comfortable, says Nelson. The same goes for caregivers: They need to feel comfortable in your home, but not so comfortable that personal boundaries are crossed. For instance, most agencies have rules against caregivers accepting loaned money, whether it's solicited or not. Even if you don't use an agency, it's always wise not to let caregivers borrow money or important items.  
When James Kelley, who has facioscapulohumeral muscular dystrophy (FSHD), loaned one of his caregivers his very expensive leather-bound King James Master Study Bible, he never imagined he'd have a problem getting it back, because "who's going to steal a Bible?"
The caregiver in this case asked to borrow his Bible for a couple of days, but after weeks went by and she still hadn't returned it, Kelley, 44, confronted her. She assured him that she would bring it back. After a month passed and still no Bible, he called the home health agency, which contacted the caregiver — but she still didn't bring it back.
That's when Kelley, who lives in Cincinnati, Ohio, contacted his case manager, who advised him to call the police and file a report. He felt strange about filing a report over a Bible, but the detective assured him that, "If you don't get some of these people when they're taking small amounts, then they continue to push the envelope and see what else they can get away with."
Kelley eventually got his Bible back after the detective told his caregiver that Kelley would press charges against her if she didn't return it. The detective warned that she didn't want it on her record, especially since she's a health care worker.
Kelley ended up asking the caregiver not to come back.
Even trustworthy caregivers can forget they borrowed something. Consider this scenario: You lend your paid caregiver a book and, for practical reasons, keys to your house, but then due to everyday circumstances — a move, a career change, etc. — the caregiver stops working with you before the items are returned.
Caregivers and House Keys
In the case of the house keys, the best way to prevent that scenario is to never give the caregiver a permanent set. Instead, buy a key lockbox, like those used by real estate agents, and hang it on your front door handle with a key or keys inside.
When a caregiver arrives at your home for work, he or she just punches in the code to the lockbox (like this Master Lock Select Access Key Storage Box pictured above) and retrieves the key — and then returns it to the lockbox after opening the door. The lockbox code is easily changed, meaning you don't need to change your locks every time you change caregivers.
Protect Your Stuff
Detective Cruce says it's especially important for those with multiple caregivers, or with a "revolving door" of caregivers who are new each time, to secure their valuables. Having multiple caregivers definitely complicates theft investigations, making it difficult to pinpoint who's responsible for missing items.
When she started using a home care agency in 2006 due to her amyotrophic lateral sclerosis (ALS), Fern Cohen, of Rego Park, N.Y., was sent different caregivers every day. When her brand-new digital camera was stolen, the agency wouldn't do anything because she couldn't prove who stole it, even though Cohen knew who was working the day she found it missing.
"[The revolving door] was my main reason for switching from agency care to self-directed care," says Cohen, 58. She now has a handpicked staff of four trustworthy caregivers.
(Self-directed care means that people with disabilities have decision-making authority over certain services, and take direct responsibility in managing their services, including personal care aides. Self-directed services may not be available in every state and may vary from state to state. Check with your state's Medicaid program or your personal insurance for more details.)
After the digital camera incident, Cohen also realized she could take measures herself to avoid enabling theft in her home. So to safeguard her valuables — from otherwise trusted eyes as well as the hands of strangers — she bought a safe.
But theft is not limited to physical possessions. Be sure to monitor bank accounts and credit card charges and look for anything unusual. Staying aware of your financial situation and transactions may help detect a theft. Also, hide important documents and consider storing duplicate copies in a safe place with family members or friends.
For example, Kelley learned the hard way that it's wise to always request a receipt when the caregiver returns from shopping for you. He gave one of his caregivers his food stamp card to go to the store for him one afternoon, and she didn't bring back a receipt.
"It was a red flag when she didn't bring back a receipt, so I waited until she left and went back over to the store with my food stamp card, and I told them that I needed them to run an audit on the card," Kelley says.
Within a few days, the store provided an itemized computer printout that showed his caregiver had purchased $10 worth of items for herself.
Even if people take the precautions mentioned here, some may find it comforting to also monitor caregivers with nanny cams or webcams. This option can be very expensive and time-consuming, so research this technology and its associated costs before deciding if it's right for you. (Also, consult an attorney, or familiarize yourself with state laws governing video surveillance and speech before recording anything.)
Break the Cycle
As for my stolen work laptop, I didn't even know it was missing until I received a phone call from the support coordinator at the agency where my caregiver worked asking: "Are you missing a laptop computer?"
I went to check under my bed (not a good hiding spot), all the while thinking, "If it's missing, she stole it."
My support coordinator said that the whereabouts of my laptop were still unknown but that my caregiver's ride had called the agency and reported that she had bragged about stealing it from beneath my bed. My support coordinator also told me that my caregiver had quit the day before.
I decided to press charges against my caregiver thief because I didn't want this happening to anyone else. Later, I heard from the prosecutor that she had similar charges before, which were dropped by the client. The fact that she already had a second chance and blew it made me feel a little better about pressing charges.
A few days later, Detective Cruce returned my work laptop after convincing my now former caregiver that the judge would go much easier on her if she relinquished it.
"Theft is not uncommon for people who are vulnerable," says Cruce, adding that every state has laws to help protect people who are vulnerable to abuse due to their age or disability. "Theft from a vulnerable adult is a crime by itself," he continues. "So not only do you get charged with theft, but you also get charged with theft from a vulnerable adult; therefore, the consequences could be doubled."
As of this writing, my former caregiver had received a $25 fine and was sentenced to 36 months of probation, during which she's not allowed to have any contact with me. Theft from a vulnerable adult will appear on her record.
Be Prepared — Just in Case
It's impossible to avoid getting ripped off. It happens to everyone, but it's even more upsetting when you have a disability and you're paying and relying on the culprit to help you live more independently. People with disabilities face the additional difficulty of having to get rid of a vital caregiver often without having another qualified person to instantly replace him or her.  
We love our caregivers. They are, literally, the reason we can get out of bed every morning. Most of them are dedicated to their caregiving jobs and are totally trustworthy.
But it's smart to be prepared in case one of them decides to pull a fast one.   
Minimizing Stranger Danger
Allowing a "stranger," even a professional caregiver with good references, into your home can be a scary proposition. But deciding when and how to work with outside caregivers is far less daunting if you assess your options and perform due diligence to evaluate candidates for the position.
Lisa A. Lieberman's A 'Stranger' Among Us: Hiring In-Home Support for a Child with Autism Spectrum Disorders or Other Neurological Differences offers readers, especially parents, tips on how to do just that.
Lieberman, of Oswego, Ore., is a licensed clinical social worker and family counselor as well as an author and speaker.
Read:  How to Prevent Theft by Caregivers Part 2

Thoughts, questions, tips?  Feel free to comment below.
Recommended Reading: 
How to Care for Aging Parents (3rd Edition);  A One-Stop Resource for All Your Medical, Financial, Housing, and Emotional Issues
by Virginia Morris