Lifestyle Tips for Warfarin Users
Warfarin (brand names Coumadin and Jantoven) is a prescription medication used to prevent harmful blood clots from forming or growing larger. Beneficial blood clots prevent or stop bleeding, but harmful blood clots can cause a stroke, heart attack, deep vein thrombosis, or pulmonary embolism. Because Warfarin interferes with the formation of blood clots, it is called an anticoagulant. Many people refer to anticoagulants as "blood thinners"; however, Warfarin does not thin the blood but instead causes the blood to take longer to form a clot.
The formation of a clot in the body is a complex process that involves multiple substances called clotting factors. Warfarin decreases the body's ability to form blood clots by blocking the formation of vitamin K–dependent clotting factors. Vitamin K is needed to make clotting factors and prevent bleeding. Therefore, by giving a medication that blocks the clotting factors, your body can stop harmful clots from forming and prevent clots from getting larger.
Measuring Your PT/INR
The INR is the International Normalised Ratio, a measure of how fast blood clots and this evaluates the effectiveness of warfarin in thinning your blood.
Your INR will be measured usually by pricking your finger to obtain a small droplet of blood which is put onto a special strip which can be analysed by a hand-held point-of-care device.
In people who are not taking a blood-thinning medicine, blood clots with INR of around 1.0. To reduce the risk of a stroke in atrial fibrillation the blood needs to be 2-3 times thinner than normal.
This means that the blood takes 2-3 times longer to clot.
If you have atrial fibrillation your target INR range will be 2.0 to 3.0.
If your blood is too thick (INR less than 2.0), then you are still at increased risk of having a stroke (caused by a clot).
If your blood is too thin (INR greater than 3.0), then this increases your risk of bleeding.
Some people attend a clinic (either at the hospital or their GP or health centre) to have their INR monitored. Other people self-monitor and/or self-manage their INR at home but this is not suitable or possible for all patients. If you wish to self-manage your INR you need to discuss this with your doctor.
When you first start warfarin it may be necessary to have your INR monitored every week but once your INR becomes therapeutic (in the INR range of 2.0 to 3.0) and is stable in that range, when you will only need to have INR checked every 4 to 6 weeks. Remember, it is very important to keep your INR in the recommended range of 2.0 to 3.0.
Managing Your PT/INR Range
To help Warfarin work effectively, it is important to keep your vitamin K intake as consistent as possible:
Sudden increases in vitamin K intake may decrease the effect of Warfarin.
On the other hand, greatly lowering your vitamin K intake could increase the effect of Warfarin.
To keep INR / PT stable and within the recommended range, it is important to:
take the correct dose of Warfarin at the same time every day
have your INR / PT checked regularly
keep your vitamin K intake consistent from day to day
To help make it easier to keep your intake of vitamin K consistent:
limit intake of foods considered "high" in vitamin K to no more than 1 serving each day
limit intake of foods "moderately high" in vitamin K to no more than 3 servings each day
report any significant changes in your diet or your weight to your doctor
In other words,
Watch how often you eat foods high in vitamin K.
Watch how much you eat of foods high in vitamin K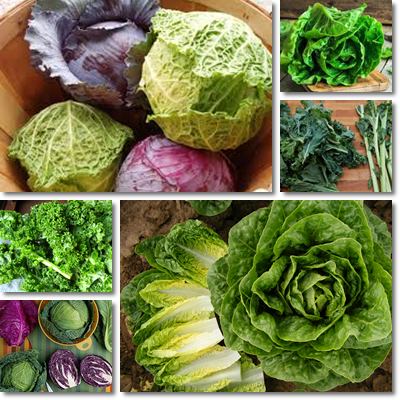 Watching Your Vitamin K Intake
Green leafy vegetables are among the best food sources of vitamin K. The average intake of vitamin K for most adults in the U.S. is 70 to 80 micrograms (mcg) per day.
The Daily Value for vitamin K, an estimate of daily need, is 80 micrograms. The Percent Daily Values (%DV), listed on the tables below, help consumers determine if a food contains a little or a lot of a specific nutrient.
It is important to limit intake of foods that provide more that 60% of the Daily Value for vitamin K to help keep INR/PT in the desired range.
Foods high in Vitamin K (more than or equal to 200% DV)
Eat no more than 1 serving per day
Food                                                               Serving size                     % Daily Value
Kale, fresh, boiled                                     1/2 cup                                 660
Spinach, fresh, boiled                             1/2 cup                                  560
Turnip greens, frozen, boiled              1/2 cup                                   530
Collards, fresh, boiled                            1/2 cup                                    520
Swiss chard, fresh, boiled                     1/2 cup                                    360
Parsley, raw                                                 1/4 cup                                   300
Mustard greens, fresh, boiled             1/2 cup                                    260
Foods moderately high in Vitamin K (60 to 199% DV)
Eat no more than 3 servings per day
Food                                                              Serving size                           % Daily Value
Brussels sprouts, frozen, boiled             1/2 cup                                190
Spinach, raw                                                    1 cup                                   180
Turnip greens, raw, chopped                    1 cup                                   170
Green leaf lettuce, shredded                     1 cup                                   125
Broccoli, raw, chopped                                 1 cup                                  110
Endive lettuce, raw                                         1 cup                                      70
Romaine lettuce, raw                                     1 cup                                      70
Iceberg lettuce, red cabbage, asparagus, and soybean oil are often reported as being high in vitamin K. They contain much smaller amounts than foods listed in the tables above. These, and other foods and beverages not listed in the tables above (including coffee and tea), may be consumed as desired.
The above food values are from the U.S. Department of Agriculture, Agricultural Research Service. 2003. USDA National Nutrient Database for Standard Reference, Release 16.
Alcoholic Beverages and Warfarin
Alcohol intake greater than 3 drinks daily can increase the effect of Warfarin. However, some medical doctors advise those taking Warfarin to avoid all alcoholic beverages. Check with your doctor about this issue.
One drink = 5 ounces wine
12 ounces beer
1 1/2 ounces liquor
Supplements and Herbs
Many dietary supplements can alter the INR/ PT.
Dietary supplements known to affect the INR/PT include: arnica, bilberry, butchers broom, cat's claw, dong quai, feverfew, forskolin, garlic, ginger, ginkgo, horse chestnut, insositol hexaphosphate, licorice, melilot (sweet clover) pau d'arco, red clover, St. John's wort, sweet woodruff, turmeric, willow bark, and wheat grass.
Much is unknown about dietary supplements. The safest policy is for individuals on Warfarin to avoid all dietary supplements unless their physicians approve. This includes any vitamin/mineral supplements that list vitamin K on the label. If they are taken regularly on a daily basis, they pose less of a problem than if taken off and on.
Vitamin E Supplements and Warfarin
Evidence suggests that vitamin E has blood-thinning effects. Vitamin E intakes above 1,000 International Units (IU) per day may increase the risk of excess bleeding. Research suggests that doses up to 800 IU may be safe for individuals on Coumadin®, but the evidence is not conclusive. It is best for those taking Warfarin to ask their physicians about taking Vitamin E supplements.
Recommended:
Beat Your A-Fib by Steve S. Ryan, PHD
Antiobiotics and Warfarin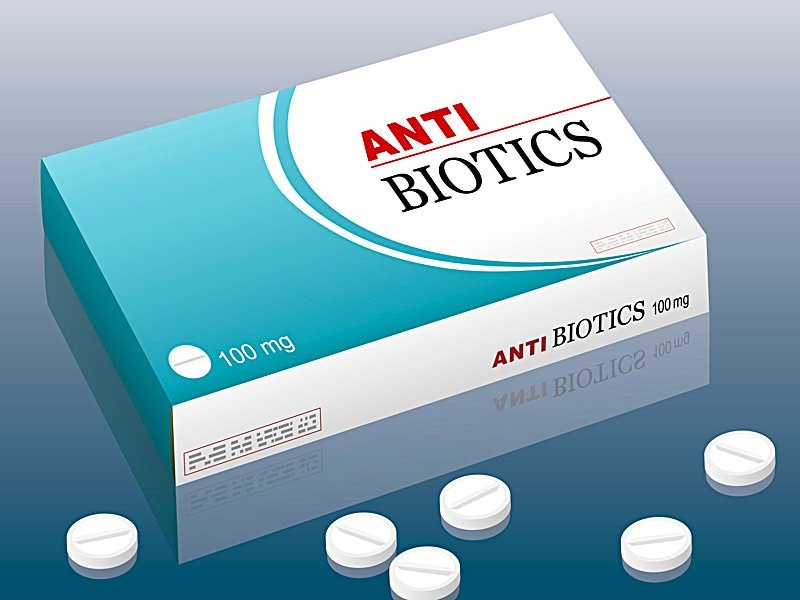 Many antibiotics and related medications, including azole antifungal agents, heighten warfarin's blood-thinning ability and raise the risk of internal bleeding. Some antibiotics, such as rifampin, decrease warfarin's ability to "thin" the blood, increasing the risk a blood clot will form. People taking warfarin and antibiotics must be monitored closely. That's why if you are prescribed an antibiotic to treat or prevent an infection, you should immediately tell the clinician who manages your warfarin.
"Monitoring is key. It is important to maintain a level of warfarin that is high enough to prevent unwanted blood clots without overly increasing the risk of bleeding," says Dr. Tejal Gandhi, associate professor of medicine at Harvard Medical School and an expert on outpatient drug safety.
In a recent study of 38,762 Medicare patients taking warfarin, researchers found that azole antifungals and all classes of antibiotics increased the risk of bleeding within two weeks, but to different degrees (American Journal of Medicine, February 2012).
The drug classes are listed in the chart below, along with their risk of interaction (4.57 = the drug increases the risk of bleeding more than 4 times over that of a warfarin user who is not taking this particular drug).
Many patients think drug interactions are only caused by pills, but topical antibiotics are absorbed into the bloodstream and can interfere with warfarin, too.
This includes ointments, creams, and suppositories. "A common cause of a rise in the INR is antifungal cream prescribed to women with a vaginal yeast infection," says Massachusetts General Hospital's Lynn Oertel.
Most physicians are aware of the potential for warfarin-antibiotic interactions, and they discuss the risk with patients when warfarin is prescribed. Nevertheless, as a caregiver, you an be an important safety net, as there are plenty of opportunities for error:
A patient may not understand the potential significance of this drug-drug interaction, or may simply forget.  A provider who prescribes the antibiotic may fail to inform the clinician managing the patient's warfarin.
Monitoring is advised, but the patient may not comply with INR testing.
The drug-interaction alert function in the physician's computerized medical records system is not turned on, or the medication lists are out of date.
The patient uses two different pharmacies for filling the warfarin and antibiotic prescriptions, preventing the pharmacist from issuing a warning.
The patient receives an antibiotic sample or handwritten prescription from the physician, bypassing any computer system that might alert providers to a potential drug-drug interaction.
The Three Most Important Points

Warfarin is a very important drug for you. Follow the prescription exactly, and keep your follow-up appointments for blood tests such as the INR/PT.
Warfarin interacts with vitamin K in your body, so you need to keep vitamin K intake constant from day to day. It is also important to avoid herbal products and dietary supple­ments that may affect vitamin K and Warfarin unless approved by a qualified health care provider.
Post the phone numbers of your doctor, pharmacist, and registered dietitian for ready reference when you have a question or concern about Warfarin, vitamin K, and your INR / PT.
Sources:

US National Library of Medicine. Medline Plus: health topics. Available at: http://www.nlm.nih.gov/medlineplus/healthtopics.html.
Recommended: 
Beat Your A-Fib: The Essential Guide to Finding Your Cure: Written in everyday language for patients with Atrial Fibrillation by Steve S. Ryan, PhD
Many patients suffering from Atrial Fibrillation have three strikes against them:

1. Their "quality of life" has deteriorated; they are scared or frightened.
2. Many experience side effects from the common drug therapies or simply do not want to live on medication; a cure for their A-Fib hasn't been discussed.

3. Patient information is often out-of-date, incomplete or biased toward a specific pharmaceutical or treatment; much information about new treatment options is written in the language of scientists and doctors.
The author, Dr. Steve Ryan, PhD, a former A-Fib patient, addresses all these issues. His book is written for the newly diagnosed patient and any A-Fib patient who doesn't want to wade through medical texts and research journals to understand their disease.
Beat Your A-Fib helps patients and their families look beyond the commonly prescribed drug therapies that only manage the disease, but do not cure it.
Beat Your A-Fib: The Essential Guide to Finding Your Cure offers:
Unbiased, up-to-date information and best practices
Medical terms and concepts translated into everyday language
Non-drug treatment options including Cardioversion, RF catheter ablation, Pulmonary Vein Isolation, CryoBalloon, Cox-Maze and Mini-Maze surgeries, and AV Node Ablation with Pacemaker
Research-based content with a bibliography of over 150 medical references
'Lessons learned' from A-Fib patients now enjoying lives free of the burden of A-Fib
 Recommended Resources and Website Links
Patient tools to become their own best healthcare advocate
This unique book helps patients research their best treatment options, steps through how to find the right doctor for their type of A-Fib and treatment goals, gives patients hope and empowers them to develop a plan for finding their A-Fib cure or best outcome.
Dr. Walter Kerwin, MD, of Cedars-Sinai Medical Center Los Angeles, California, wrote the Foreword for the book. Dr. Steven C. Hao, MD, of California Pacific Medical Center, San Francisco, California, penned the Introduction.
Dr. Steve Ryan, PhD, is a noted healthcare educator and advocate for patients with Atrial Fibrillation, and former A-Fib patient. He earned his Ph.D. in Educational Communications from the Ohio State University.
Read the reviews.
The Most Powerful Herb on the Planet
Living With Angina From Coronary Artery Disease