When you hear the news of a friend or family member passing, it is expected of you to express your condolences by writing a sympathy message. Sympathy messages are an important way of expressing condolences to someone who is grieving. Some people prefer to say it in person while others like to send their condolences in the form of a letter, email or card.
However you choose to do this, you should learn about how to write those difficult words in an appropriate manner. This post will help you express sympathy to someone who is grieving.
It's always a good idea to jot down a few thoughts on a separate sheet of paper before you begin.
If you are sending flowers, you may want to jot an additional brief note to include with the delivery, but a separate message should still be mailed.
Though pre-printed sympathy cards are acceptable, writing personal sympathy messages is something to consider.  Personally, I think that writing your own message on a blank card or stationery is a nicer expression. Below are some blank cards I like for this purpose.

3d Rose Red Tailed Hawk Blank Cards
Remember that your words need to sound natural and heartfelt, so feel free to use the examples of a template but edit them to make them your own. Your message doesn't have to be long. Even a brief note will be enough to let the survivor or survivors know you are thinking about them. 
The Emily Post® Institute advises you to follow one rule:
Say what you truly feel.
Sympathy cards should be written out or printed on a sympathy card, blank card, or good stationery. Some think it's best not to send condolences in email or text messages. Use your discretion in this matter; if you know the survivor well and often communicate this way, it's likely acceptable.
Giving condolences with sympathy messages typically begins with a note of sadness upon hearing the news of the person's passing. Describe what you felt or how you were shocked to learn about the passing of your friend or family member. You can begin sharing your sadness with sympathy messages with a phrase like "I was shocked and deeply saddened when I heard about the sudden passing of our good friend John."
Following that, you would want to write something to console the family and talk a little about your experience with the deceased. Write down simple things like "John was loved by all and will be deeply missed" or "Please accept my sincere sympathy for your loss".
You might then want to continue the message with a short experience with the deceased. Put in writing about a time when he or she inspired you or when you shared a special moment. This is a nice way to show how much the deceased meant to you.
Sympathy Messages Do's and Don'ts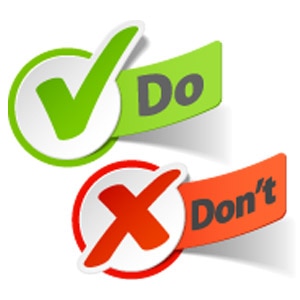 DO…
Let the family know how much you will miss the deceased
Let them know how dear he or she was or how they inspired you
Recall a fond memory, share a lighthearted story (but keep it short)
Express your regrets in the card or letter if you can't attend the services
Always ask if there is something specific you can do to help – run errands, make food, etc.
DON'T…
Dwell on the details of an illness or death or ask for details about it
Imply that death was for the best
Tell the family what to do – "you have to be strong," "stay busy," etc.
Make religious references unless you know those sentiments are felt by the family
Whom to Address a Sympathy Card
Here are some guidelines when sending a sympathy card or condolence:
Address the card to the closest relative of the deceased. If you didn't know the family, address the card to the spouse, the oldest adult child, or parents
If you're sending the card to a friend who has lost a relative, send the card directly to your friend
If the deceased is the parent of a friend, your note should be sent to the friend, rather than the surviving parent.
If you're sending a condolence letter to children who've lost a parent, address their names on separate lines: Miss Ann Wolfe (the daughter), Mr. John Wolfe (the son) underneath. Your card's salutation should say "Dear Ann and John"
If a friend's ex-spouse dies, and the couple maintained a close relationship, you can write a sympathy card to your friend and to any children the couple had
Timing for Sending Condolences
A sympathy card or letter of condolence should be sent within a week after learning of the death. But it's a wonderful idea to write again weeks – or even months – later to let the grieving family member know you are still thinking of them.
Trying to put your thoughts into words is difficult, and it's understandable if you have put off writing the card. Keep in mind, your sympathy card doesn't have to be very long. Just let the family know you've been thinking and praying (if appropriate) for them.
Best Funeral Card Messages
Your sympathy message does not need to be long or cover every emotion you are feeling. A short card is enough to tell the family that you are thinking about them and offer your condolences.
Start with a note of sadness (see above), then follow with one of these short messages (or one of your own). Finally, if applicable, offer a personal experience you had with the deceased.
1. We are thinking of you during this difficult time.
2. Please accept my deepest condolences.
3. _____ may be gone, but [his or her] memory will live on in our hearts forever.
4. I am sorry for your loss. You are in my thoughts and prayers.
5. I cannot even imagine what you must be going through in this difficult time. Please know that I am always there for you.
6. We share comfort in knowing _____ is no longer suffering. God bless you and your family.
7. Please accept my condolences and know that you are in my thoughts.
8. Our hearts go out to you and your family in your time of sorrow.
9. We were so sorry to hear about the passing of _____. We love you and are thinking about you often these days.
10. Death can take away the person from us, but not their memories. Love and memories are everlasting.
More Ways to Express Sympathy
In addition to sending a card, here are some other ways to support someone who is grieving.
Be a good listener. Sometimes the best thing you can offer to someone who is grieving is to listen.
Assure the person that it is okay to talk about his or her feelings. Although you cannot erase the pain of the bereaved person's loss, you can provide a great deal of comfort by being there to listen.
Respect the person's way of grieving. There is no right or wrong way to grieve. Everyone grieves in his or her own way. The sadness of loss, however, is universal.
Accept mood swings. Be aware that a grieving person will have emotional ups and downs. Grief is often described as an emotional roller coaster. Someone who has just lost a loved one may feel fine one moment and overcome with emotion the next. This is a normal part of the grieving process.
Avoid giving advice. It is best to avoid making suggestions about what the bereaved person should or shouldn't do. Such advice is usually well meant, but it may make the bereaved person feel worse. Instead, let the person know that you recognize how great his or her loss is. For example, you might say, "What a difficult time this must be for you," or "How painful this must be for you and your family."
Refrain from trying to explain the loss. Words that are meant to console the bereaved can in some cases have the opposite effect. Avoid saying things like "Your loved one is in a better place," "It is God's will," or "At least she or he is no longer suffering." Listening is more helpful.
Help out with practical tasks. A bereaved person may be glad to have help with activities like grocery shopping, preparing meals or sending over some meals, making phone calls, doing laundry, babysitting, and so on. Rather than saying, "Let me know if there is anything I can do to help," offer assistance with specific tasks you are in a position to help with.
Stay connected and available. There is no timetable for grief. People who are grieving need time to heal, so be patient. Let the bereaved person know that you will check in often. Even if he or she is not yet ready to talk or to be around others, simply knowing you're there can be very comforting.
Golden State Fruit Gourmet Abundance Sympathy Gift Basket
 Offer words that touch the heart. It's natural to struggle with finding the right words. Simple words are often the best. For example, say: "I'm so sorry for your loss. How can I help?" No matter how unsure you may feel about the support you are offering, what matters most is that you are genuinely concerned and want to help. The bereaved person will likely appreciate your sincere efforts to be supportive.
Send a sympathy gift.  A meal, gourmet basket or other gift is another thoughtful way to send you condolences and support to the bereaved.
Finally, remember that condolences are not just a message; they are a symbol to show that you really care for the deceased and his or her family. The death of a loved one is a time of sorrow and grief for the family and being able to show them that you sympathize and care is a symbol of true love and friendship.
You may also be interested in:
Coping With Grief (And What I Did)
Natural Depression Remedies – What Works?
Why You Should be Using an Infrared Sauna
Find the Best Bathroom Scale for You
Important Seniors' Supplements Reviewed