The Best Coccyx Cushion For Tail Bone Pain
Tailbone pain, also known as coccydinia, coccyx pain, and coccydynia, may occur due to a number of factors, including childbirth, direct trauma, pressure, tumors, and infection. Trauma and excess pressure are the most likely cause of tailbone pain, and the cause is often related to the inflammation around the joints and ligaments that have been traumatized due to the excessive pressures or impact that have strained them.
Scroll down for my full review of the Coccyx Cushion I recommend.
In most cases, actual fractures to the coccyx bones or tears to the soft tissues are quite rare, and a combination of rest and anti-inflammatory treatments will be sufficient to improve the symptoms of the condition.
Typical anti-inflammatory treatments include Cox-2 inhibitors and NSAIDS, and applying cold packs and ice to the painful bottom area.
Other treatments for this condition include manual manipulation, injection, ultrasound, stretching, and the avoidance of sitting or other movements that add stress to the area.
For the longer term management of this condition, patients may need a back product that allow them the ability to sit on various types of seats without putting added pressure on their tailbones.
One of the answers to the problem may be a coccyx cushion.

A coccyx cushion is a padded seat with an opening along its center or middle that redistributes the force of gravity away from the tailbone
How to Use a Coccyx Cushion



There are many people who might think that the "U" shaped cut out is supposed to be facing forward. However, that's not the correct way to position the cushion.
When you place it on a chair or car seat, the "U" shape should be facing the back because that's where your coccyx will go. Also make sure that the cushion is placed in the center of whatever surface you put it on.
The cushion itself adds about 3 inches of extra seating height, so you might want to make sure that you adjust your chair's height accordingly. Ideally your knees and hips should be at about 90-degree angles while seated.
 Tip:  Use the Coccyx Cushion EVERYWHERE



Coccyx cushion treatment will be most effective if you can use the cushion in the car, at home, at work and everywhere else you need to sit down.
You can purchase several inexpensive cushions or opt for one that can travel with you and be used everywhere.
Tip:  Sit in a Chair with a Back
Use the coccyx cushion in a chair with a back that will give you extra support. The cushion naturally helps improve your posture by slightly elevating your hips, and sitting in a chair with a back will help you sit up straight and eliminate pressure on your spine and pelvis.
When using a cushion on a chair that is a comfortable height for you, your thighs may be slightly higher than usual. To offset this difference, try using a footstool to make sure your lower body is still in a comfortable position. If the chair is adjustable, then you can also adjust the height of the seat to make yourself more comfortable.
Tip:  Place the Coccyx Cushion Directly on the Seat
Do not use a coccyx cushion with other cushions. Adding extra pillows or cushions will cause you to sit unevenly and in turn, distribute your weight and pressure unevenly, which is unhealthy for your back. The placement of the cushion on the seat can either be flat or slightly slopping. This is most people's preference.
If you are putting the cushion on a very soft seat, like couch or plush chair, put a rigid board under the cushion for support.
Tip:  Add Ice Packs or Hot Packs to Your Coccyx Cushion Therapy for Added Relief
You can add flat ice or hot packs to your coccyx cushions for hot or cold therapy. Wrap the packs in towels and place one on either side of the cut-out area in the cushion.
Tip:  Keep Your Coccyx Cushion Clean
Try to get a coccyx cushion with a removable cover that can be machine washed, such as the Alyio Cushion. This will help you keep your cushion is clean and sanitary.
Review of  the Aylio Coccyx Orthopedic Seat Cushion
The first thing you'll notice about the Aylio Coccyx Orthopedic Comfort Foam seat cushion is the way the cover feels. The texture is similar to that of velour and it actually feels like touching a kitten's fur.
Unlike most seat cushions, the foam in the Aylio orthopedic seat cushion is removable. The soft cover unzips so that you can remove the foam if you need to wash the cover.
In terms of design, you'll notice that the Aylio orthopedic seat cushion has a unique shape – especially in the area where your tailbone will go. There's a "U" shaped cut out which helps to reduce the pressure on your tailbone when sitting.
You'll also see that there are subtle grooves on each side of the top surface where your thighs will be. This is to ensure that your hips remain in alignment, which helps your posture. The grooves also help to balance out your weight on both sides when you're sitting at your desk for hours at a time. The idea is that the design helps to minimize any overall pain or numbness, which is great for tailbone pain relief.
If you have lower back pain or spinal stenosis, this cushion will definitely help you. It keeps your body aligned without giving you that uneven tilt that some other cushions give you.
How the Alyio Cushion Feels
Once you sit on the Aylio orthopedic seat cushion, you'll notice that it places your body in an upright position. In fact, if you usually slouch your back when seated, you'll actually feel weird doing it while using this coccyx orthopedic cushion. So you can't help but want to sit upright.
The cushion isn't extremely thick nor does it flatten out when you sit on it. It's a lot better and more comfortable than using the original donut cushions for sure.
Plus, if you have a tailbone injury, pressure sore or any kind of pain "down there", the Aylio orthopedic seat cushion prevents you from aggravating it.
Final Thoughts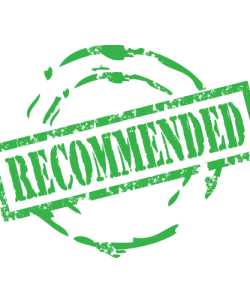 Is this the best cushion for tailbone pain relief you'll ever buy? It would be naive to think so; somewhere a doctor or engineer is working on the next best thing and we have no idea what it is.
However, the Aylio Coccyx Orthopedic Comfort Foam seat cushion fulfills its purpose. It's comfortable, relieves pressure where it's supposed to, and its feels like you're sitting on soft fur.

Finding an orthopedic seat cushion for tailbone pain shouldn't be rocket science. I liked the Aylio coccyx cushion because it worked for me. You may like it or you may find something else that works for you and that's okay; consumers need choices.
But, until the next best thing comes around, I recommend easing your tailbone pain with the soft comfortable surface of Aylio's Coccyx Orthopedic Comfort Foam Seat Cushion.
So, in my opinion, this orthopedic seat cushion is a go.

You can see over 9,800 customer reviews on Amazon, as well as 370 answered questions.
For further investigaion, you can also compare the Aylio cushion to  numerous other coccyx cushions to see if it's the best cushion for your particular situation.
Please share your recommendations and experience with treating tail bone pain.

You may also be interested in:
Best Hemorrhoid Treatment Product Reviews
What Caregivers Should Know About Sciatica Pain
Misconceptions About Sciatica Pain
Aleve Direct Therapy TENS for Back Pain Review
Massage Chairs for Pain Relief
Top 10 Massage Chairs Reviewed
Solving Painkiller-Induced Constipation (OIC)
Blue Emu and Australian Dream – Which One is Better?
Top Pillows to Relieve Neck Pain
Do Prescription Discount Cards Actually Save You Money?